You don't have to work hard to make a case for getting plenty of omega-3s in your diet. These powerful fatty acids have been proven to fight inflammation, boost brain health, and help burn fat and build muscle.1-3
Omega-3s also show enormous promise in healing traumatic brain injuries and treating mood and behavior disorders.4,5 They've even been shown to make cancer treatment more effective and help prevent the negative side effects of traditional chemotherapy.6
So how do you get omega-3s? The 15 foods below have high omega-3 content and give you plenty of yummy, natural ways to get this vital nutrient.
Foods rich in omega-3s:
1. Chia Seeds (4915 mg per tablespoon)
2. Walnuts (2542 mg per ounce)
3. Mackerel (2371 mg per 3-oz. serving)
4. Flaxseed (2350 mg per tablespoon)
5. Salmon (2151 mg per 3-oz. serving)
6. Anchovies (1827 mg per 3-oz serving)
7. Bluefin Tuna (1457 mg per 3-oz. serving)
8. Oysters (1346 mg per 3-oz. serving)
9. Sardines (1090 mg per 3-oz. serving)
10. Hemp Seeds (1070 mg per tablespoon)
11. Cooked Spinach (352 mg per cup)
12. Cooked Cauliflower (208 mg per cup)
13. Gluten-Free Oatmeal (173 mg per serving)
14. Raw Raspberries (155 mg per cup)
15. Grass-fed Beef (48 mg per 3-oz. serving)
If you're not able to consistently get at least 1,000 mg of omega-3s per day, then you may want to take a quality omega-3 supplement. Omega Ultra is a potent, non-GMO source of anti-inflammatory omega-3s sourced from responsibly farmed US-caught wild Alaskan pollock.
However you consume it, be sure you get plenty of omega-3s to help protect your body, brain, and quality of life.
Thanks so much for reading! Don't forget to like this post and like us on Facebook.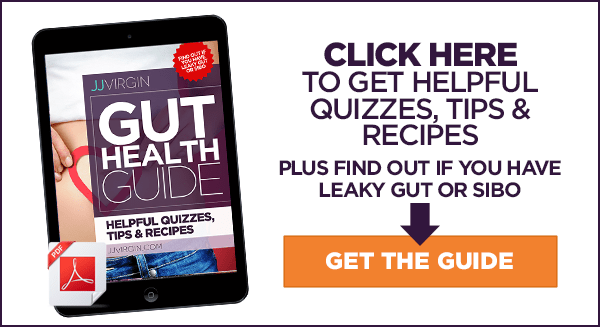 Article Sources:
1 http://www.ncbi.nlm.nih.gov/pmc/articles/PMC3499967/
2 http://www.kalbemed.com/Portals/6/KOMELIB/GENITO-URINARY%20SYSTEM/Obsgyn/Osfit%20DHA/495.pdf
3 http://link.springer.com/article/10.1007/s11883-004-0087-5
4 https://goo.gl/f2gnjc
5 http://www.ncbi.nlm.nih.gov/pubmed/18072818
6 https://www.sciencedaily.com/releases/2009/04/090401200441.htm