Confession time: I used to be a Diet Coke addict. I thought I was making the healthier choice by avoiding sugar.
But the more research I did, the more I suspected all those supposedly harmless artificial sweeteners were too good to be true. It turns out my suspicions were correct – drinking diet soda can have devastating consequences!
Not only do diet soft drinks put you at risk for cravings and weight gain, new research proves they triple your chances of developing dementia or suffering a stroke. (If that doesn't make you drop the Diet Dr. Pepper, nothing will…)
The Dangers of Diet Soda
If you thought you were winning by switching to diet soda, think again!
In a recent study, researchers followed more than 4,000 people over the age of 45 who reported how often they drank diet sodas between 1991 and 2001. Then scientists compared that data with how many of them suffered strokes or dementia over the next decade.
The results were shocking: those who drank diet soda were nearly three times as likely to experience strokes and dementia as people who skipped the diet soft drinks.1
Considering the potentially debilitating long-term effects of both strokes and dementia, those startling statistics should be a serious wake-up call. It's time to toss your can of diet soda in the trash!
Strokes and Dementia Are Just the Beginning
As if that wasn't bad enough, artificially sweetened beverages can actually trigger cravings and cause weight gain. So much for the "diet" in Diet Pepsi!
That's because of something called "caloric dysregulation." Usually sweet foods = calories, so your brain knows to limit them. But when you indulge in extra-sweet drinks that don't affect your blood sugar, your body loses that ability to tell how many calories you're consuming based on how sweet your food is.
Soon, your brain thinks it's just fine to gorge on anything sugary. And guess what? The more sweets you eat, the more you want!
Ultimately, diet soda sets up a vicious cycle of cravings that can lead to overeating, weight gain, and significant health risks. It's time to get rid of dangerous diet soft drinks once and for all!
What Should You Drink Instead?
So, with diet soda officially out, you might be wondering what to reach for when you're thirsty…
Of course, you know it's important to drink water. But if you're used to syrupy soft drinks, wanter can taste pretty bland. Never fear – there are plenty of yummy, low-sugar impact drinks that won't damage your health or add up around your waistline!
Check out some of my favorite healthy drink options below…
It's clear that the risks of drinking diet soda are just too great. When you swap diet soft drinks for these natural alternatives, you'll be protecting yourself from serious issues and making a lasting impact on your health!
Have questions? Follow me on Facebook or Instagram and let me know how my team and I can best support you!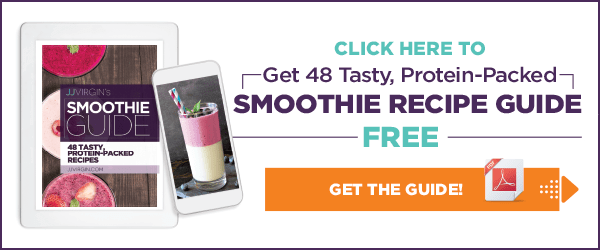 Article Sources
1 http://stroke.ahajournals.org/content/early/2017/04/20/STROKEAHA.116.016027
2 https://www.ncbi.nlm.nih.gov/pubmed/21046357
3 https://www.ncbi.nlm.nih.gov/pubmed/24459154
4 https://www.ncbi.nlm.nih.gov/pubmed/15662556
5 https://www.cancer.gov/about-cancer/causes-prevention/risk/diet/antioxidants-fact-sheet
6 https://www.ncbi.nlm.nih.gov/pubmed/27483219