I love wooly sweaters and fuzzy blankets. But there really is nothing quite as cozy as a mug of hot cocoa!
For starters, you get a mug of something yummy that doubles as a hand warmer. As a bonus, you also get a chocolate fix. (That's great news, considering the amazing health benefits of my favorite superfood…) 
The only downside is that traditional hot cocoa mixes are full of dairy, artificial ingredients, and iffy sweeteners. In fact, a classic cup of hot chocolate has a whopping 24 grams of sugar – that's twice as much as the average candy bar. No, thank you!
Fortunately, this delicious Power Hot Cocoa recipe is the perfect answer: no dairy, just a single gram of sugar, and 12 grams of energy-boosting protein. It also comes together quickly, so you're never more than 5 minutes away from a warm, nurturing drink.
The real power in this recipe comes from clean protein powder without soy or whey. Be sure yours includes at least 20 grams of protein per serving and no more than 3 grams of sugar.
To mix up the flavors in your cocoa, try adding a couple of drops of food-grade essential oil. Peppermint oil makes for a minty chocolate treat, while orange oil gives it a refreshing citrus scent.
You can also create an Almond Joy-inspired version by adding a few drops of almond extract and a big dollop of Whipped Coconut Cream. (That recipe is below, too!) 
Add a sprinkling of cacao nibs or a dusting of cacao powder, and you've got an Instagram-worthy recipe that tastes as good as it looks! And don't forget to grab 20 more scrumptious holiday recipes FREE in my Holiday Recipes Guide at the bottom of this page.
Happy hot cocoa season!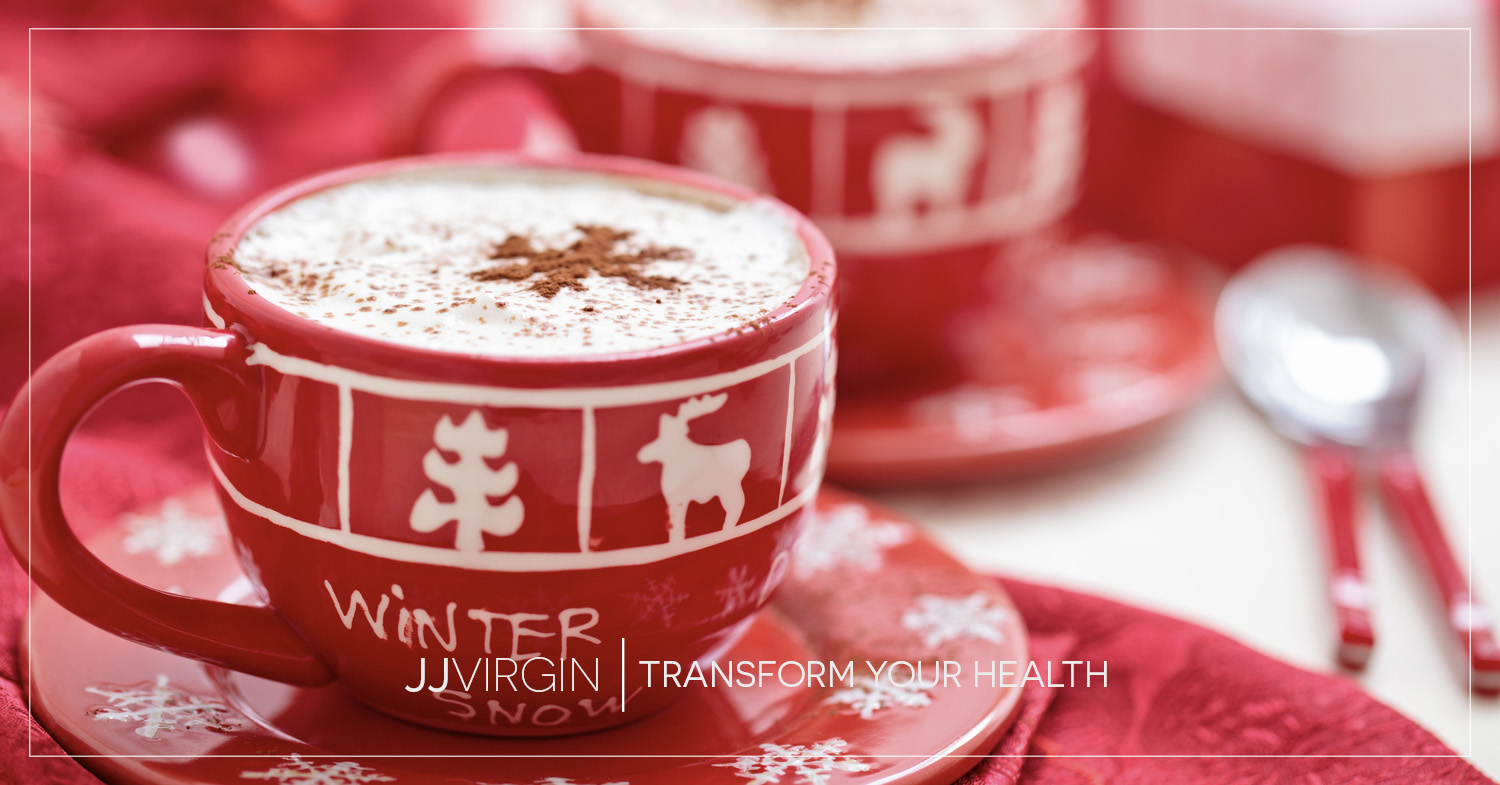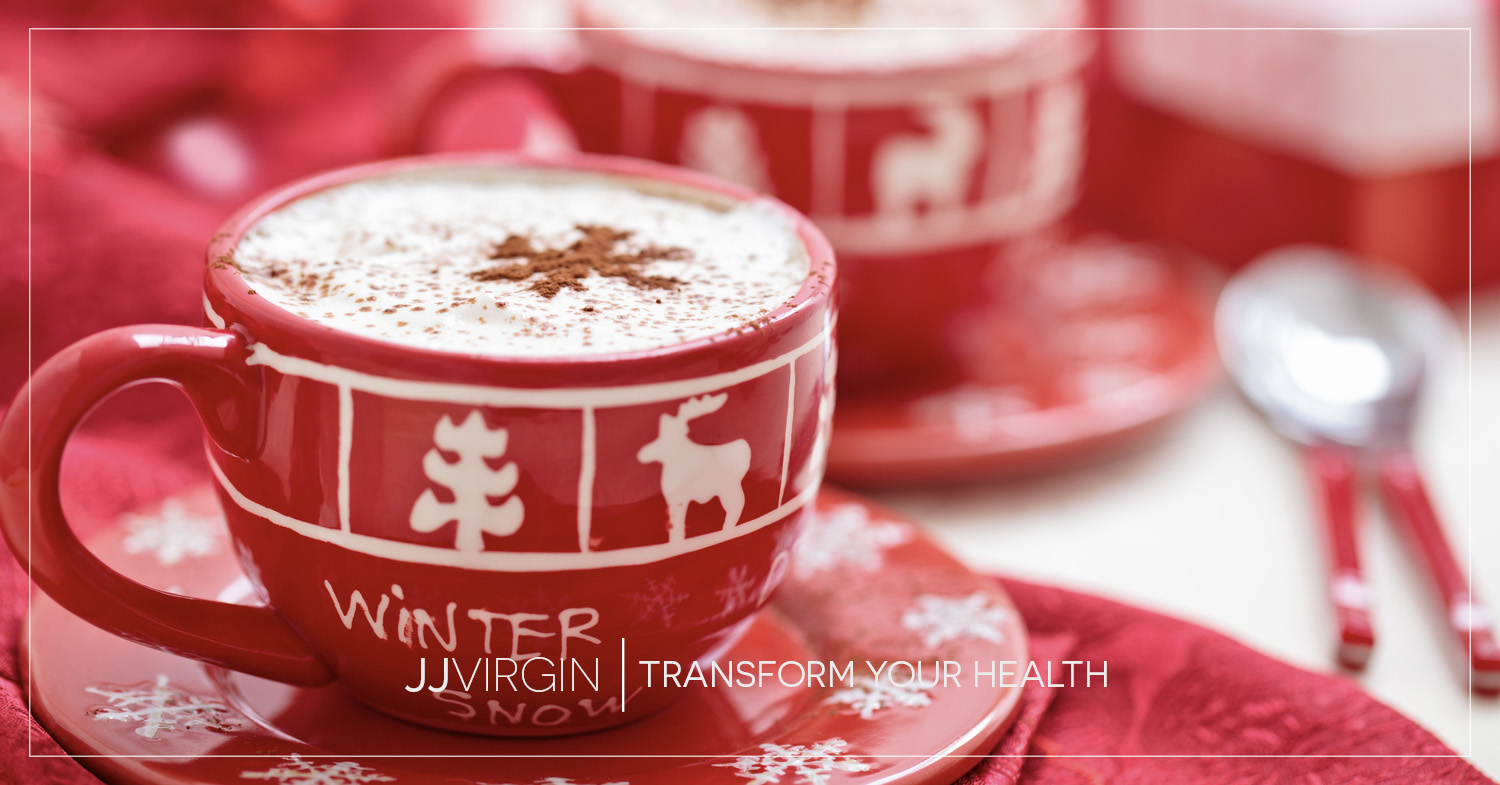 Recipe: Power Hot Cocoa
December 7, 2017
This delicious hot cocoa recipe is dairy-free and has no added sugar. Get your yummy chocolate fix, along with a great energy boost from the extra protein!
Prep: 5 mins
Cook: 5 mins
Yields: 2 Servings
Directions
1Blend the protein powder, almond milk, cacao powder, and vanilla extract in a blender until the ingredients are well-mixed.
2Transfer to a medium saucepan and cook over medium heat until steamy, stirring occasionally.
3Divide into 2 mugs and top with a dollop of whipped coconut cream and a sprinkle of cacao nibs. So cozy!
Whipped Coconut Cream
December 7, 2017
This dreamy, dairy-free whipped concoction makes the perfect topping for any drink or treat. It's a beautiful cloud of naturally sweet coconut.
Virgin Diet compliant: Cycles 1, 2, and 3
Sugar Impact Diet compliant: Cycles 1, 2, and 3
Directions
1Open the can and drain off the liquid. (Save it to use in protein shakes!)
2Then scoop the firm coconut meat into a medium bowl; add vanilla and monk fruit extract or stevia.
3Beat with an electric mixer on medium-high speed until completely whipped and thick.
4Refrigerate until ready to use.
Thanks so much for reading! You can get plenty more delicious, healthy recipes when you follow us on Pinterest…