Clean, lean protein is a must in a healthy diet, and this simple slow cooker dish makes the most of protein-packed beef shanks.
Beef shanks are a cut that most people neglect – that's a shame, because they're less expensive, full of flavor, and have plenty of collagen. Collagen is one of the major components of your connective tissue and muscles, as well as your skin, hair, and nails. Getting collagen in your diet is vital to preventing those aches and pains from aging!
As always, the quality of your ingredients counts in this recipe. Be sure you choose organic veggies and get grassfed beef shanks from cows that have never been given GMO-feed, antibiotics, or hormones. You are what you eat ate…
The recipe directions below are for a traditional slow cooker. You start by quickly browning the beef shanks and mixing the sauce in a pan, before moving the ingredients to the Crockpot to finish.
However, those steps can all be done in an Instant Pot as well! Just use the Sauté setting for recipe steps 1-7. Then close the lid, seal the valve, and set it to high pressure and cook for 35 minutes.
No matter which option you use, the end result is flavorful, juicy meat that's fall-off-the-bone tender. You can serve it over steamed brown rice or cauliflower rice. It's also great with our Healthy Garlic Herb Mashed Potatoes.
One final note: if you aren't a wine drinker, use an additional half cup of beef bone broth and one tablespoon of red wine vinegar instead of the red wine called for in the recipe. (And if you ARE a wine drinker, try a bottle of sugar-free, low-sulfite, organic wine from Dry Farm Wines for a penny… Love them!)
Instant Pot Garlic-Herb Beef Shanks
December 21, 2016
These delicious bone-in beef shanks, veggies, and broth come together with all the tenderness and flavor of slow cooking … in a fraction of the time!
Virgin Diet compliant: Cycles 1, 2, and 3
Sugar Impact Diet compliant: Cycles 1, 2, and 3
Prep: 25 mins
Cook: 35 mins
Yields: 3-4 Servings
Ingredients
4 bone-in grassfed beef shanks (about 2-1/2 lbs)
1/4 cup arrowroot or potato starch
1 medium organic yellow onion, chopped
1 stalk organic celery, chopped
2 organic carrots, peeled and chopped
4 cloves garlic, finely chopped
1 cup beef stock or beef bone broth
1/2 tsp freshly ground black pepper
Directions
1Pat the beef shanks dry using a paper towel.
2Put the arrowroot or potato starch in a resealable plastic bag; add the beef shanks, and seal.
3Toss well until beef shanks are completely coated.Toss well until beef shanks are completely coated.
4Heat olive oil in an Instant Pot on saute setting and add coated beef shanks.
5Cook 4-5 minutes on each side, until thoroughly browned.
6Remove the shanks and add the onion, celery, carrots, and garlic; saute another 2-3 minutes.
7In a small bowl, whisk together the tomato paste with the red wine.
8Add that liquid, the shanks, plus all the remaining ingredients except fresh parsley to the Instant Pot.
9Close the lid, seal the valve, set it to high pressure, and cook for 35 minutes.
10When the timer goes off, turn the vent on the lid and let the steam release.
11Let stand 5-10 minutes.
12Taste cooked beef shanks and season as needed with additional salt and pepper, then sprinkle on chopped parsley before serving.
Thanks so much for reading! You can get plenty more delicious, healthy recipes when you follow me on Pinterest...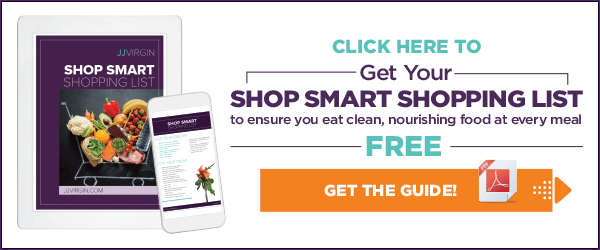 *I couldn't make it without supportive relationships, and I bet you feel the same way! That's why my team and I choose partners to offer you products we believe in. I received free Dry Farm Wines samples in order to test their quality, and if you happen to purchase their wine using the link above, it's likely I'll receive some kind of compensation. However, I only bring you partners whose content and core values will serve you with the same commitment to excellence my team and I strive for every day. Please be in touch with any concerns.