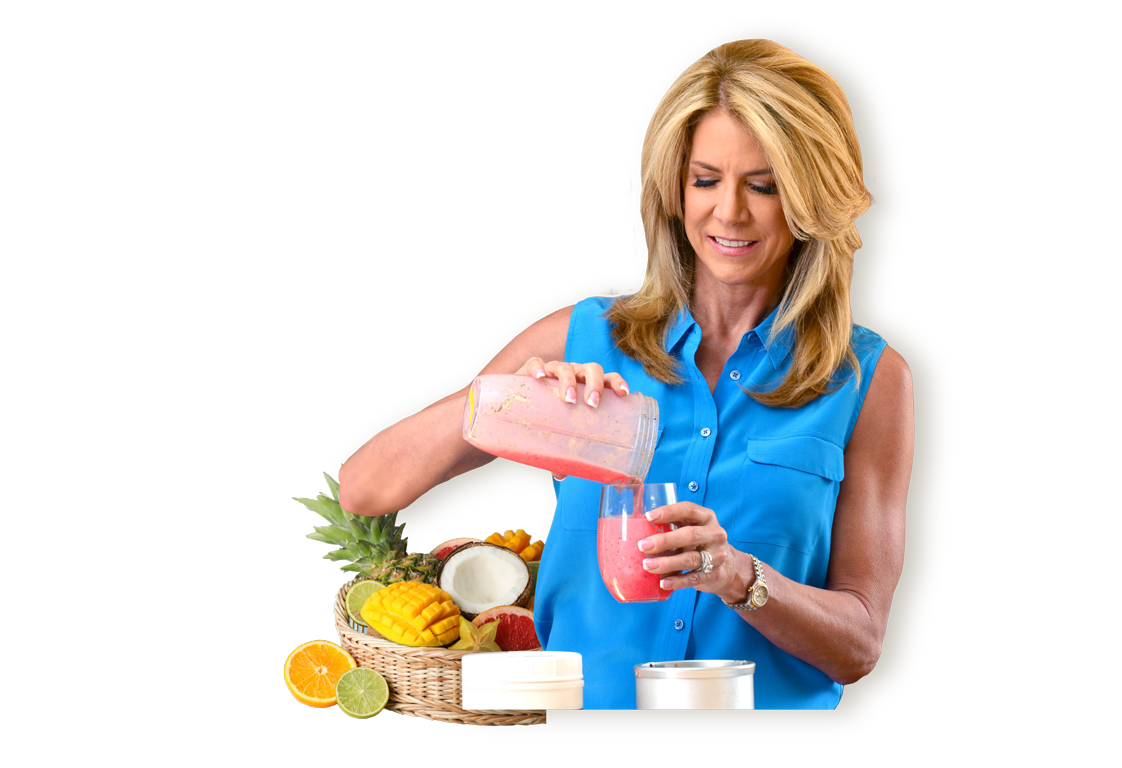 Lose Weight & Re‑Ignite Your Wellness
JJ Virgin's Loaded Smoothie Cookbook
60 FREE delicious, protein-packed shake recipes to keep you full, focused, and fast-track your weight loss journey.
Download Now
Introducing Your New
Favorite Healthy Habit: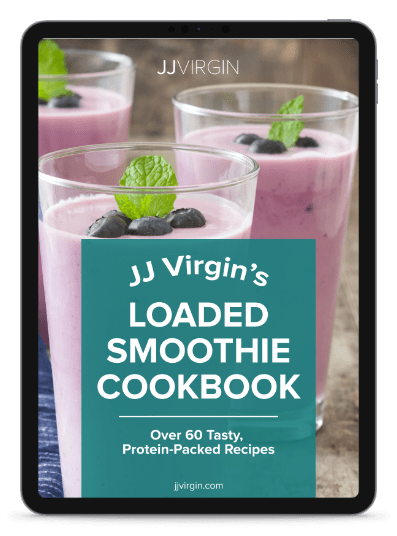 Delicious
Loaded smoothies combine mouthwatering flavor combinations that taste so good that you'll wonder whether they're actually healthy. (They are!)
Nutrient Rich
Packed with protein, healthy fats, fiber, and nutrients, loaded smoothies are my #1 way to lose weight, stop weight regain, and maintain steady, sustained energy.
Easy to Make
Replace your sugar-loaded breakfast and break your morning fast with a loaded smoothie that takes 5 minutes but leaves you full and satisfied for hours.
I've helped thousands of women lose weight, stop weight regain, and build the confidence they need to consistently feel and look their best.
See how Brandy lost 35.5 lbs with my smoothies and shakes!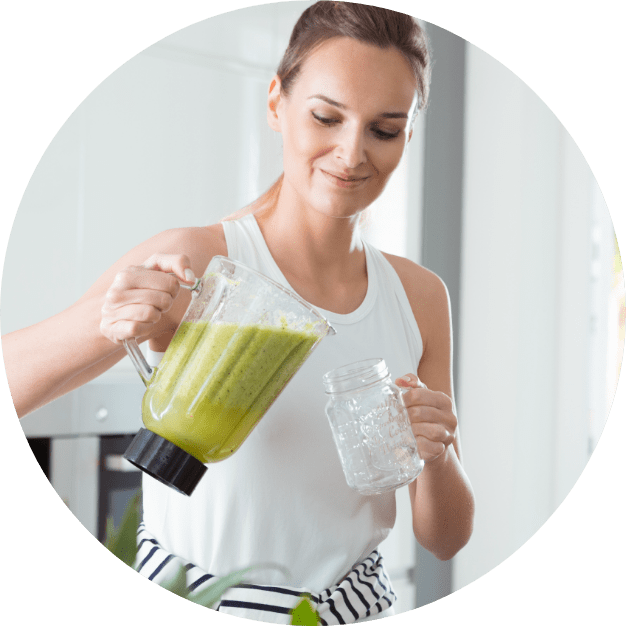 I've gone from 163.5 lbs to 128 lbs
"I've gone from 163.5 lbs to 128.0 lbs using JJ Virgin's shakes and diet. The weight loss is great, but the best part is that I actually FEEL really good. I'm sleeping better, my bones and muscles don't ache, I have energy like I haven't in years, and my hair isn't coming out in clumps. I use JJ's Vanilla Plant-Based Shake daily because I love that it's so versatile!"
Brandy B.
Customer
Bonus!
Get my 3 secret steps to the perfect shake or smoothie that will guarantee you look and feel your best while giving your body exactly what it needs.
Receive a $10 off coupon on the Reignite Wellness by JJ Virgin store for your first purchase of any of our shakes.
JJ Virgin, Your Coach for a Healthier Life
JJ Virgin is a Certified Nutrition Specialist who has helped thousands of people reach their health goals to lose weight, eliminate common issues related to natural body changes, and regain the energy they once had in their 20s.
By helping you discover which foods work for your body, and which don't, JJ creates real solutions that allow you to finally break free from chronic dieting so you can live life to the fullest.
Kickstart Your Weight Loss Journey!
JJ Virgin's Loaded Smoothie Cookbook

No, I don't want the Smoothie Cookbook