If you've got fresh organic strawberries on hand, I've got the perfect recipe for you!
These no-bake cheesecake bites take all of 5 minutes to mix up, and another 5 to dip in chocolate. Not a bad use of your time!
The results are sweet, chocolatey, fruity, creamy… all the words you typically associate with desserts that are off limits. But in this case, you're getting a treat that's dairy-free, gluten-free, has no added sugar, and contains fiber and healthy fats!
You can use any dairy-free cream cheese for your cheesecake bites – I made mine with a coconut oil-based version. If you're feeling extra crafty in the kitchen, you can always whip up a batch of Dairy-Free, Nut-Free Cream Cheese to use in this recipe.
Another thing I love about these tasty little bites: they freeze well. That means you can toss them in the freezer to keep on hand when company stops by or your sweet tooth says hello.
And there's no guilt involved, since they're low-sugar impact, Paleo, and work with the Virgin Diet and Cycles 1 and 3 of the Sugar Impact Diet.
So what are you waiting for? Cheesecake awaits!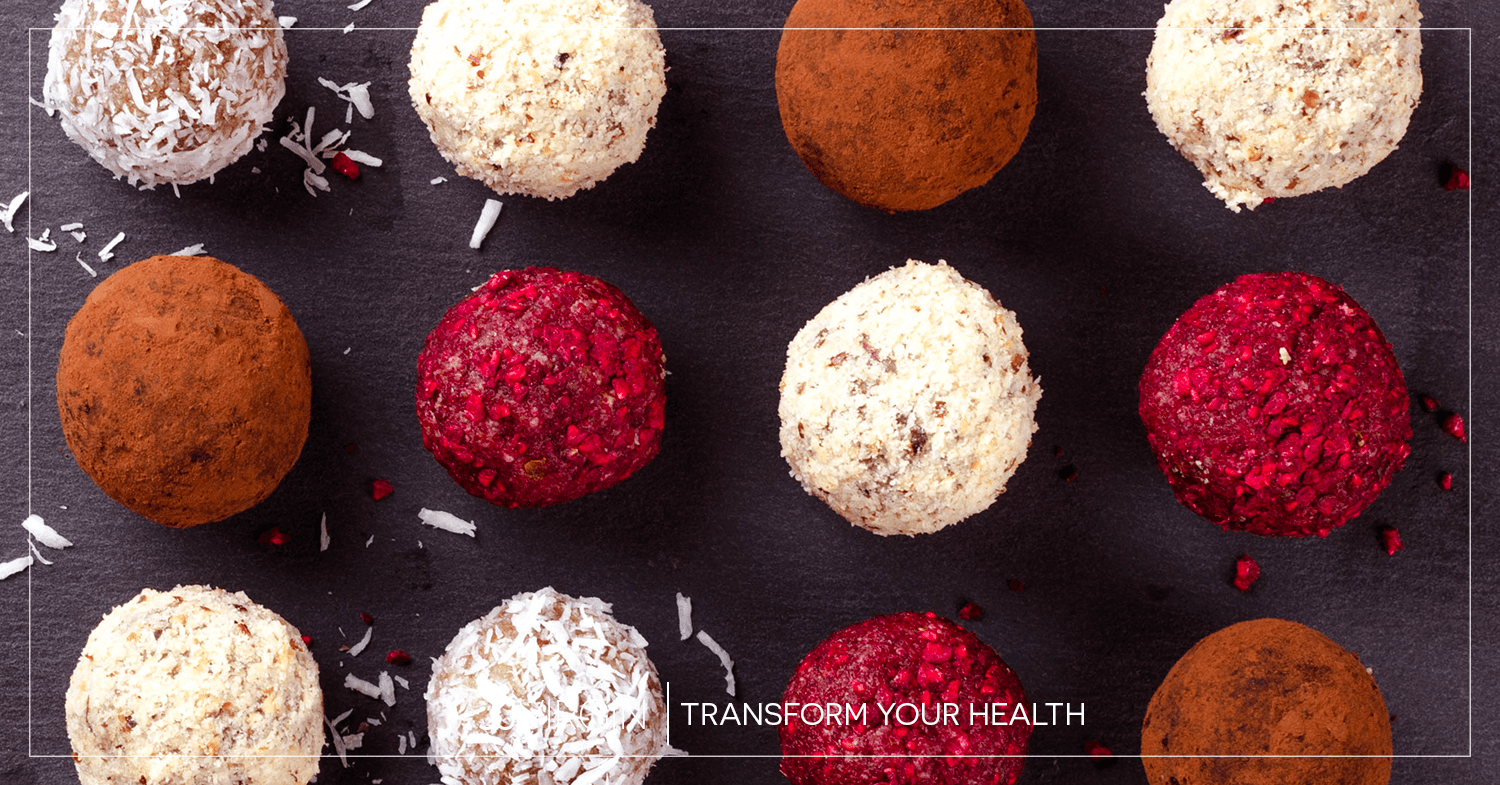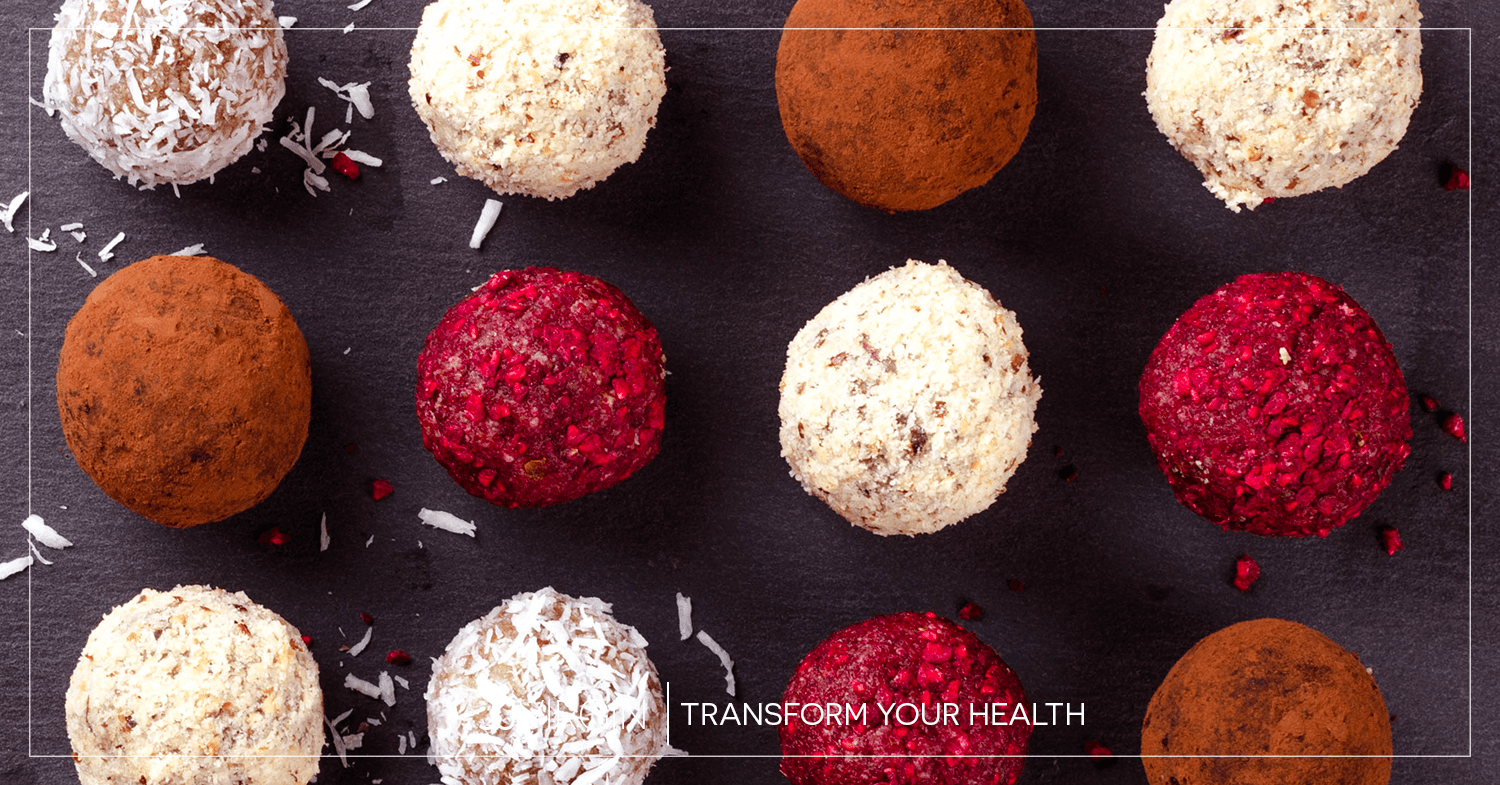 No-Bake Strawberry-Vanilla Cheesecake Bites
August 11, 2018
Virgin Diet compliant: Cycles 1, 2, and 3
Sugar Impact Diet compliant: Cycles 1 and 3
These easy no-bake cheesecake bites are dairy-free, gluten-free, and absolutely scrumptious! The key is tangy coconut cream cheese and fresh strawberries.
Prep: 15 mins
Cook: 1 hr
Yields: About 12 Bites (6 servings)
Ingredients
8 oz. dairy-free cream cheese (Homemade version)
1/2 cup chopped organic fresh strawberries, about 4 large berries (not frozen)
2 tsp powdered stevia or monk fruit (or to taste)
1 tsp fresh squeezed lemon juice
2 cups stevia-sweetened, dairy free chocolate chips (such as Lily's)
chia seeds, freeze-dried strawberries, or unsweetened coconut to top, as desired
Directions
1Use electric mixer to beat together first 6 ingredients in medium mixing bowl until creamy, about 30-60 seconds on medium-high.
2Scrape down sides of bowl.
3Place bowl of strawberry cheesecake filling in freezer until ice cream consistency, 1-2 hours.
4During final 10 minutes of freezer time, melt together chocolate chips, coconut oil, and sea salt in small saucepan over medium-low heat; remove from heat and allow to cool.
5Using spoon or small ice cream scoop, scoop out 1-1/2" balls of cheesecake and place on parchment-lined plate.
6Dip each cheesecake bite in melted chocolate, rolling to coat completely. Top with chia seeds, freeze-dried berries, or coconut if desired.
7Place coated cheesecake bites back on plate and return to freezer until hard.
8Serve right away or place leftover bites in an airtight container; store in refrigerator for up to a week or the freezer for up to a month.
Thanks so much for reading! You can get plenty more delicious, healthy recipes when you follow me on Pinterest…