Cooler temps means plenty of fun: hot cocoa, sweater weather, and holidays with your loved ones. But it can also signal the start of sneezes, sniffles, and body aches…
Believe it or not, seasonal colds and flu are completely avoidable – with the right mix of smart habits and health hacks, you can boost your immune system and stay well all year long!  
The 6 tips below will help you face cold and flu season ready to fight infection and feel your best…
Tip 1: Boost your vitamin D
Most folks know that vitamin D helps build strong bones. However, vitamin D also plays a key role in your immune system.
Studies show that not only can vitamin D help prevent infection, it can also shorten the length of an illness.1 That makes vitamin D crucial to staying well.
The best way to get vitamin D is plenty of sunshine – exposure to direct sunlight for 15-20 minutes a day is all you need to make this powerful hormone yourself. So it's no coincidence that rates of illness rise during the winter, when sunlight is scarce!
If you're not getting your daily dose of sunshine, then you should supplement with extra vitamin D daily. (I take Vitamin D Plus, a potent blend of vitamin D3, plus vitamin K for optimal absorption…)
Tip 2: Keep moving
It turns out you can actually outrun those winter bugs!
You've heard me talk about the benefits of burst training for revving up your metabolism and burning away fat. But regular exercise also increases the production of immune cells that resist pesky invaders.2,3
The best news is that you don't need to spend hours in the gym to strengthen your immune system. Try the super-convenient Fast Fitness Online Program, with everything you need to build a complete, full-body workout routine in just minutes a day. (It's what I use to stay healthy and strong all year round…)
Tip 3: Fight inflammation
It's crucial to dial down inflammation in your body to avoid getting sick.
Battling chronic inflammation weakens your immune system, making it harder to ward off germs. The main culprits behind inflammation are highly reactive foods such as gluten, soy, dairy or a high-sugar impact diet.
Watch your sugar impact, and get plenty of natural immune boosters in your diet, including healthy omega-3 fats and coconut oil, as well as a variety of superfoods.

Tip 4: Add more antioxidants
There's truth to the old saying that vitamin C fights off a cold! Antioxidants like vitamin C help decrease your risk of infection and protect your immune cells.4,5
Add these 7 tasty, antioxidant-rich foods to your menu, and you'll be well on your way to defending against cold and flu germs.
Tip 5: Be good to your gut
Your gut houses 70% of your immune system and contains an entire ecosystem of trillions of microbes that play a major role in your immune function.6
That's why it's vitally important to keep your gut healthy, so you have more good guys to protect you from bacteria and viruses that can cause illness. Check out these 7 Foods for Great Gut Health to help replenish your healthy gut flora and maintain a strong immune system this winter…
Tip 6: Get your z's
Research proves that you need 7-8 hours of quality sleep to stimulate the production of immune cells that help fight infection.
In fact, one study found that participants who slept less than 6 hours a night the week before were 4 times more likely to catch a cold than those who got more rest!7
The lesson? If you want to stay healthy, you need to get good sleep! Find out 7 Easy Ways to Fall & Stay Asleep and start boosting your immune system tonight.
Here's to a winter full of fun times, great memories, and zero sick days!
Thanks so much for reading this post! If you're interested in finding out more about how to dial in your diet and health, please check out my online programs. They're science-based and have already helped thousands of people feel better fast and lose the weight.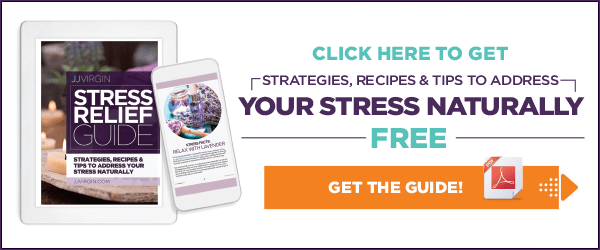 Article Sources
1 https://www.ncbi.nlm.nih.gov/pmc/articles/PMC3166406/
2 https://www.ncbi.nlm.nih.gov/pubmed/16906627
3 https://www.ncbi.nlm.nih.gov/pubmed/16136008
4 https://www.ncbi.nlm.nih.gov/pubmed/21506934
5 http://www.sciencedirect.com/science/article/pii/S0022030293776171
6 Chassaing B, Kumar M, Baker MT, Singh V, Vijay-Kumar M. Mammalian gut immunity. Biomed J 2014;37:246-58
7 https://www.ncbi.nlm.nih.gov/pmc/articles/PMC4531403/