When I was a kid, summertime barbecues were always finished off with a casserole dish layered with berry Jello and Cool Whip. If only the neighborhood moms had known how they were sabotaging our health…
Time to give our dessert of choice back then a healthy 21st-century makeover! Instead of potentially inflammatory dairy or disgusting soy-based substitutes, this version features delicious cultured coconut milk, found in the yogurt aisle.
The probiotic cultures in the coconut milk are great for your gut health, while the extra boost of MCT oils helps out your immune system, skin, and more. (Curious? Check out this quick read about 5 Ways Coconut Oil Makes You Look And Feel Great.)
And you don't need artificial anything! Add in superfood strawberries, and it's an altogether irresistible dessert with no guilt, carb crashes, or brain fog involved.
Strawberries and Cream joins Chicken Caesar Salad Wraps; Chipotle Kale Chips; and Peppermint Tea in our Afternoon Picnic menu.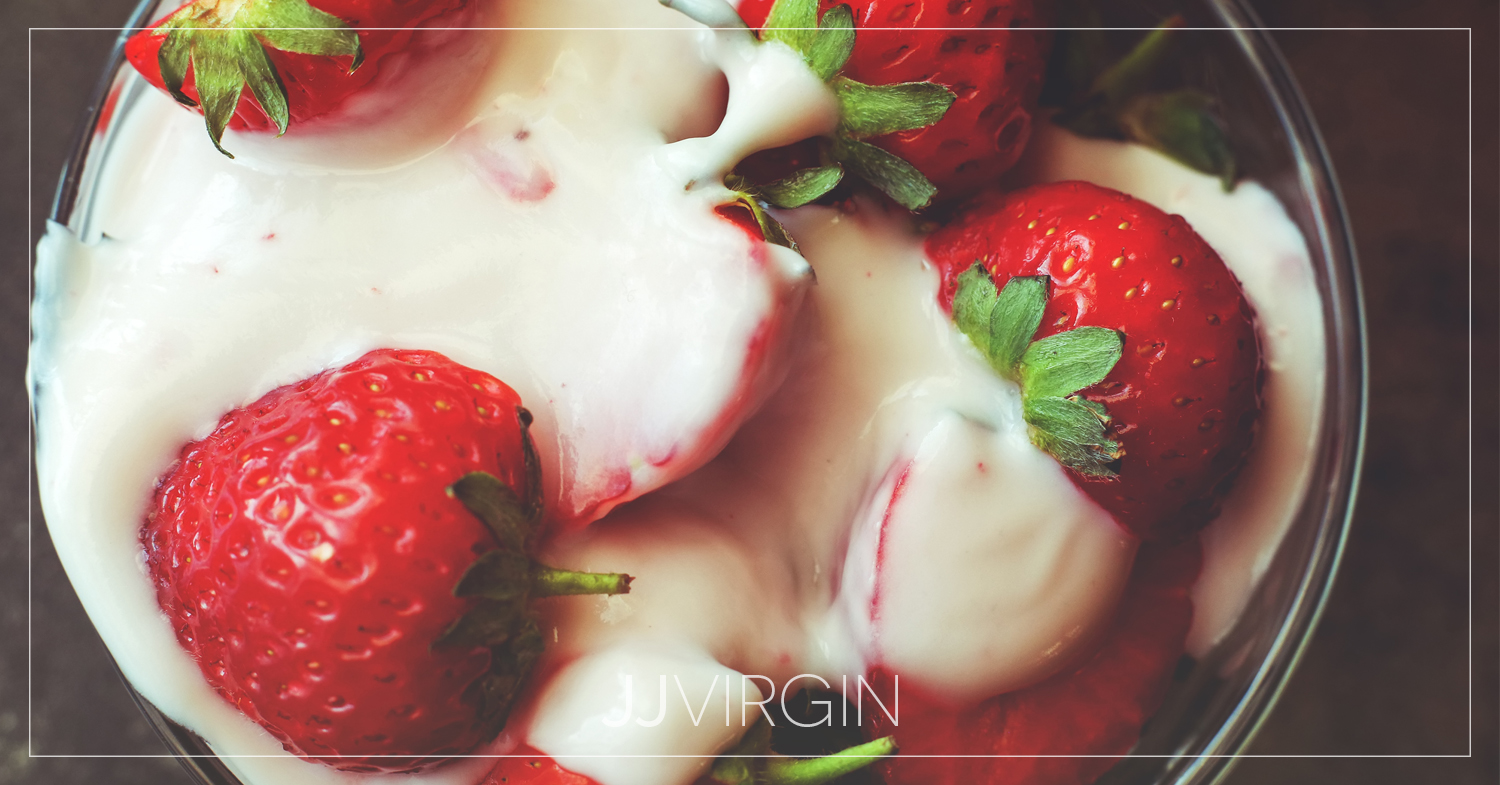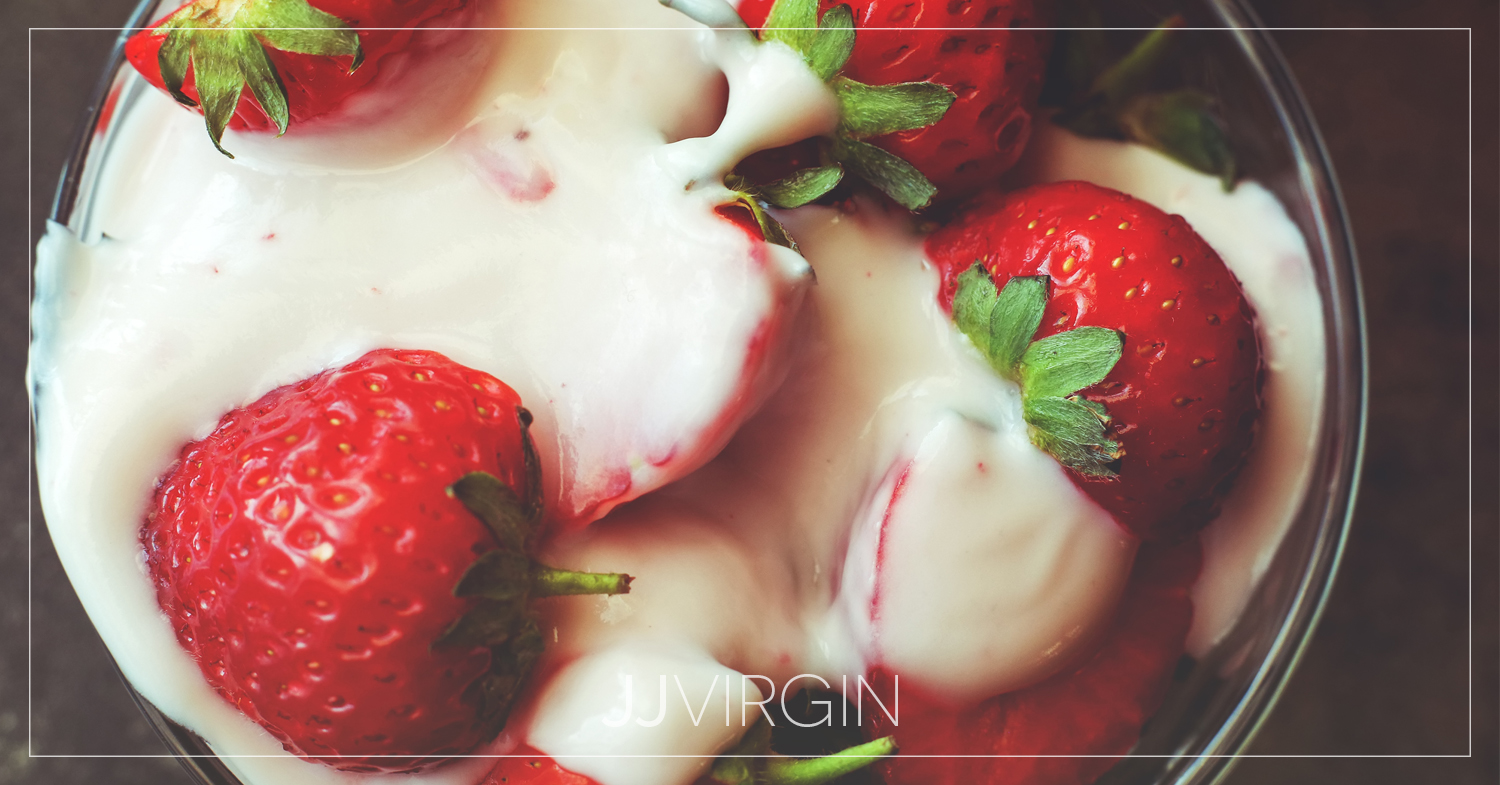 Strawberries and Cream
May 17, 2017
Berries and Cool Whip gets a healthy, delicious makeover with this recipe, featuring crunchy cacao nibs and the probiotic power of cultured coconut milk.
Virgin Diet compliant: Cycles 1, 2, and 3
Sugar Impact Diet compliant: Cycles 1 and 3
Prep: 10 mins
Yields: 4 Servings
Directions
1Combine the cultured coconut milk, 1/2 teaspoon of the monk fruit extract, and the almond extract in a bowl and beat well with a wire whisk.
2Combine the strawberries, fresh lemon juice, and remaining 1/4 teaspoon monk fruit extract in a separate bowl.
3Divide the strawberries among four parfait glasses, and then spoon the coconut milk mixture over the top. Sprinkle with the cacao nibs and serve.
*Wait to eat recipes with fruit if you're in Cycle 2 of the Sugar Impact Diet. 

Originally published in The Virgin Diet Cookbook, Grand Central Life & Style, 2014

Want more healthy, yummy recipes? Check out jjvirgin.com/recipes.
Nutrition Facts
Total Carbohydrates
22 grams
Thanks so much for reading! Don't forget to like this post and like us on Facebook.