With so many things on your busy to-do list, hitting the pause button to meditate might seem like a waste of time. But before you skip it in favor of catching up on email, remember this: a recent Harvard study found that meditation is actually better for your health than going on vacation!15
There's an impressive, scientifically backed list of advantages to regular meditation for both your emotional and physical health. In fact, ten months after that Harvard study, women who meditated daily rather than going on vacation were still reporting benefits.
Read on to learn about all that meditation has to offer, and find out how you can experience the life-changing benefits for yourself in just 15-30 minutes a day…
Meditation slows aging
Want to stay healthier longer? Meditation can help that happen on a genetic level! Structures at the end of your chromosomes called "telomeres" can shorten due to stress and lead to accelerated aging.1 Meditation has been proven to protect your telomeres and your health.2 Combine meditation with these 7 Powerful Anti-Aging Foods for even more amazing results!
Meditation boosts brain function
Studies show that meditation can improve your brain's ability to change and develop with new learning.3 That means big benefits, including better focus, memory, and other important mental skills.4  (If you know the story of my son Grant's traumatic brain injury, then you can understand why brain health is especially important to me…)
Meditation improves mood
Meditation is a great way to lift your mood and manage stress! Studies show that meditation improves symptoms of anxiety and depression and leads to increased levels of endorphins, your natural feel-good chemicals.5-7 Meditation also helps lower cortisol, your main stress hormone that can cause serious issues when chronically elevated.5
Meditation enhances sleep quality
Get ready to catch some great z's with meditation! Research proves that meditation has multiple effects on body and brain functions that are key to quality sleep.8,9 Not only does meditation help you relax, it also increases levels of melatonin, a critical sleep-regulating hormone.7-9
Meditation limits emotional eating
Ever felt the urge to drown your sorrows in a pint of Ben & Jerry's? Turn to meditation instead! Studies found that people who meditate pay more attention to the present moment and make healthier decisions, which translates to less emotional eating.10,11 Goodbye, late-night freezer raids!
Meditation reduces inflammation
Chronic inflammation plays a role in many serious conditions, including heart disease, type 2 diabetes, Alzheimer's, and autoimmune disorders.12 Stress is a powerful trigger of inflammation, and studies show that meditation improves your body's ability to manage stress, plus triggers changes that decrease inflammation.13,14
Full disclosure here: I used to think that meditation was daunting. I'm not a "sit still and clear your mind" kind of person! But all of that changed with a little help from my pal Emily Fletcher at Ziva Meditation. She helped me realize that not only is meditation enjoyable, it can also fit into the busiest of schedules.
Now that you know all of meditation's amazing benefits, are you ready to get started? Check out this podcast with Emily Fletcher and learn about zivaMind, her online meditation training program that can improve your health and transform your life.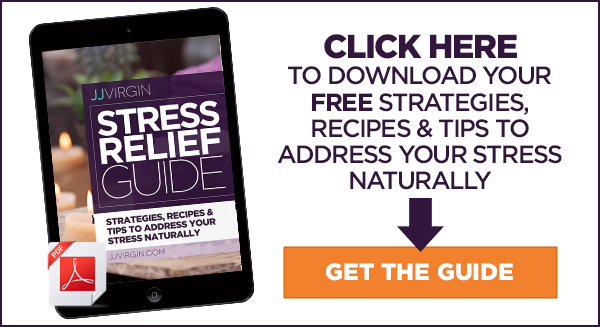 Article Sources:
1 http://www.pnas.org/content/101/49/17312.full.pdfSimilarYou
2 https://www.ncbi.nlm.nih.gov/pubmed/23602876
3 https://www.ncbi.nlm.nih.gov/pubmed/24705269
4 https://www.ncbi.nlm.nih.gov/pubmed/24571182
5 http://journals.lww.com/familyandcommunityhealth/Abstract/2003/01000/Mindfulness_Meditation,_Anxiety_Reduction,_and.4.aspx
6 http://onlinelibrary.wiley.com/doi/10.1002/jclp.10259/full
7 https://www.ncbi.nlm.nih.gov/pmc/articles/PMC3190564/
8 https://www.ncbi.nlm.nih.gov/pubmed/25686304
9 https://www.ncbi.nlm.nih.gov/pmc/articles/PMC3328970/
10 https://www.ncbi.nlm.nih.gov/pubmed/27370231
11 https://www.ncbi.nlm.nih.gov/pubmed/24854804
12 https://www.ncbi.nlm.nih.gov/pubmed/26426148
13 https://www.ncbi.nlm.nih.gov/pubmed/27021514
14 https://www.ncbi.nlm.nih.gov/pubmed/23092711
15 http://www.health.harvard.edu/blog/relaxation-benefits-meditation-stronger-relaxation-benefits-taking-vacation-2016102710532