Right now, the media is full of reports about the potential health benefits of bone broth. But what exactly is bone broth, and is there science to back up the hype?
Bone broth is the liquid from cooking chicken, beef, or other animal bones and connective tissue for many hours over low heat. Its main benefits lie in the amino acids, collagen, and vitamins and minerals that are released and concentrated during the broth-making process.
I believe you should always do your homework and be your own best health detective, so here are some significant facts and studies about bone broth's main ingredients to help you decide if it's right for you…
1. Amino acids
Amino acids are the building blocks of protein, and there's certainly plenty of research to back up their importance in our daily wellbeing. In fact, many amino acids are "nonessential," meaning our bodies already produce them because they're so crucial. Others are "essential," meaning you need to get them through your diet.

1
and healthy immune function.
2-3
Specific amino acids like
l-glutamine
also play a vital role in maintaining your gut,
4
which is itself a major part of your immune system. (Find out more about that
here
.)
Amino acids like glutamine have also been shown helpful in treating conditions ranging from type 2 diabetes to heart disease.5 They can help prevent issues commonly associated with cancer treatment.6
2. Collagen
Collagen is another helpful ingredient in bone broth, and it also happens to be the protein you have the most of in your body right now!
Collagen helps support your skin and muscles. When you start to experience joint pain, aches, and wrinkled skin as you age, that's because your collagen levels are decreasing. Consuming more collagen has been proven to significantly improve skin firmness and wrinkles.7
3. Vitamins & Minerals
The third advantage of bone broth comes from the vitamins and minerals it contains, including calcium and magnesium.
Magnesium is essential to muscle, heart, and kidney health,8 while calcium is key to healthy teeth and bones, as well as maintaining your heart and other muscles.9
To Cook or Not to Cook…
There's well-documented value to the main components of bone broth, and I cook with it whenever I can. I also enjoy it on cold nights or when we're camping.
However, I'll be honest: I really don't want a steaming mug of broth for breakfast or after a hard workout! For convenient, concentrated animal-based protein without the meaty flavor, I choose chocolate or vanilla Paleo-Inspired All-In-One Protein Shakes.
They contain the same amino acids, collagen, and vitamins as beef bone broth, so you get the same power without all the prep. The protein in Paleo-Inspired Protein Shakes is conscientiously sourced from cows raised in Sweden, who are never given any antibiotics, hormones, or GMO feed.
Cooking and health trends come and go, but giving your body the nutrition it needs will never be out of style! You can buy bone broth or try making it yourself with the yummy recipe below. And for the power of bone broth without the meaty flavor or hassle, you can read more about Paleo-Inspired Protein Shakes and buy them here.
Beef Bone Broth
August 20, 2016
This delicious Beef Bone Broth is full of protein and vitamins that can do great things for weight loss, immune function, skin, and heart health. Make a big batch, then freeze to use in recipes later.
Virgin Diet compliant: Cycles 1, 2, and 3
Sugar Impact Diet compliant: Cycles 1, 2, and 3
Prep: 20 mins
Cook: 10 hrs
Yields: 12 cups
Ingredients
3 whole carrots, cut into fourths
3 stalks celery, cut into large chunks (leaves are fine)
1 medium yellow onion, peeled and cut into large wedges
3 1/2 lbs grass-fed beef bones (check at the butcher counter)
Directions
1Place all ingredients in slow cooker, adding more water if needed to cover vegetables and bones completely.
2Cook for 8-10 hours on low.
3Using a wooden spoon, carefully skim the coating off the top of the broth and discard.
4Pour the remaining contents of the slow cooker through a fine-mesh strainer into a large bowl to reserve the broth. Dispose of the strainer contents.
5Add more salt to taste, then store up to 5 days in the refrigerator or 3 months in the freezer. (Broth can be stored in glass jars or ladled into resealable plastic bags once cool.)
Thanks so much for reading! Don't forget to like this post and like us on Facebook.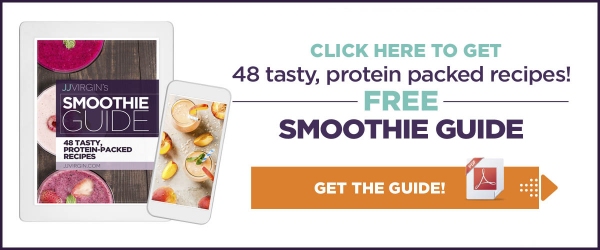 References
1 http://www.ncbi.nlm.nih.gov/pubmed/25926512
2 http://www.ncbi.nlm.nih.gov/pubmed/17403271
3 http://www.ncbi.nlm.nih.gov/pubmed/2105184
4 http://www.ncbi.nlm.nih.gov/pmc/articles/PMC3006244/
5 http://www.ncbi.nlm.nih.gov/pubmed/25466655
6 http://www.ncbi.nlm.nih.gov/pubmed/19936817
7 http://www.ncbi.nlm.nih.gov/pubmed/23949208
8 http://umm.edu/health/medical/altmed/supplement/magnesium
9 http://umm.edu/health/medical/altmed/supplement/calcium