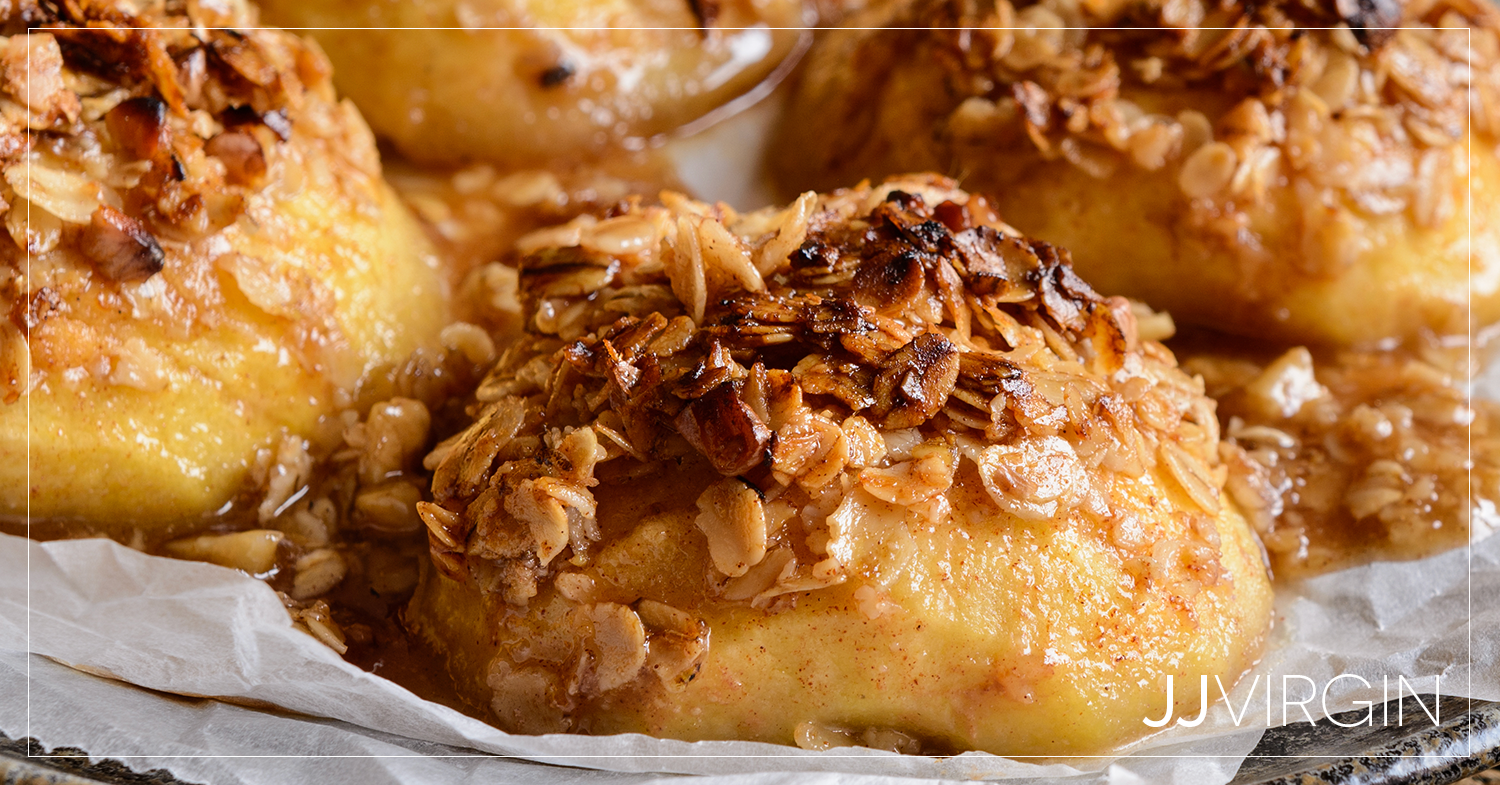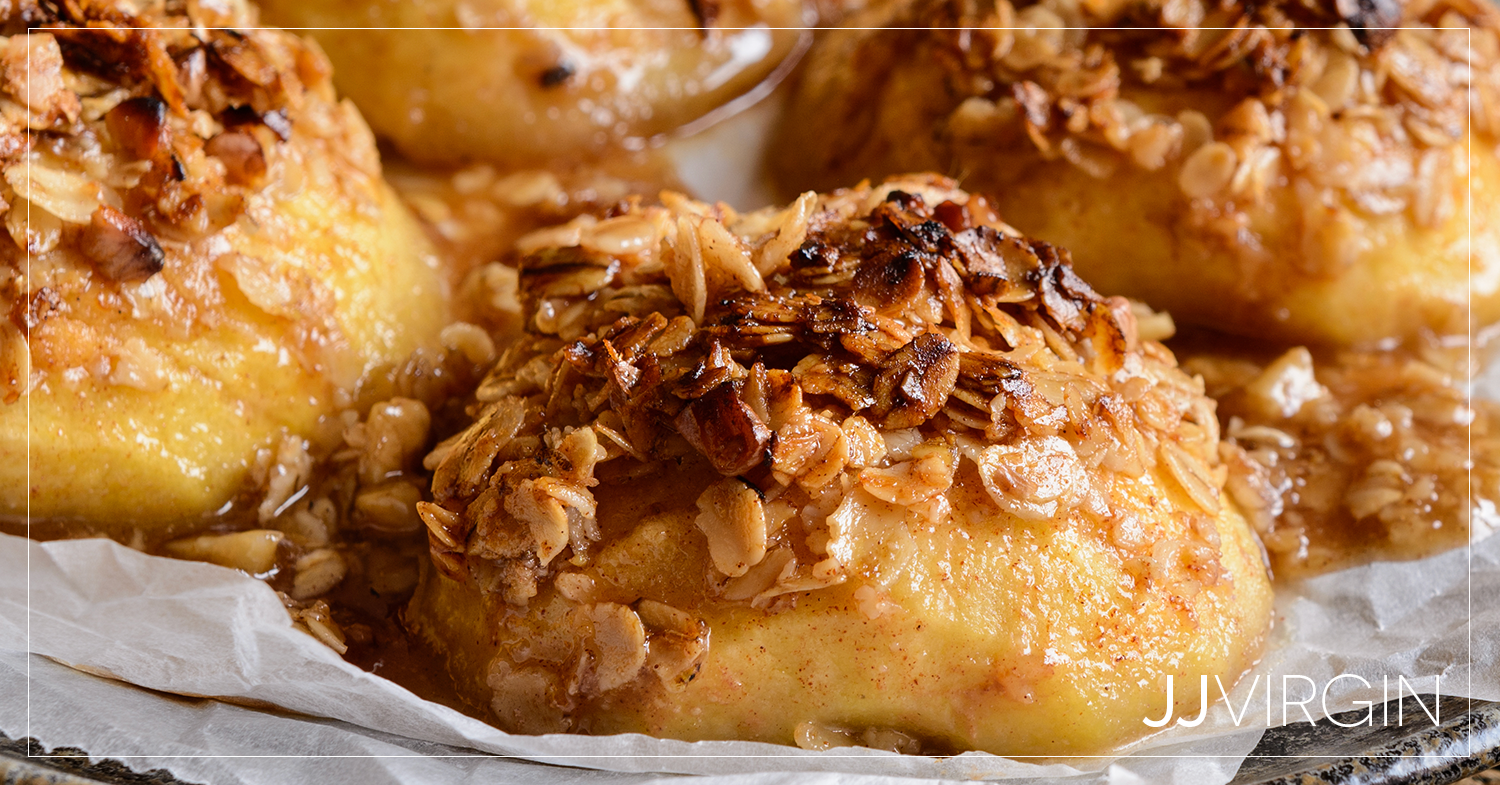 Baked Apples with Cinnamon Oatmeal Crumble
December 5, 2016
Baked Apples with Cinnamon Oatmeal Crumble is the perfect healthy dessert recipe, with the yummy sweetness of seasonal fruit and a dash of spice and texture from the cinnamon crumble.
Virgin Diet compliant: Cycles 1, 2, and 3
Sugar Impact Diet compliant: Cycles 1 and 3
Prep: 15 mins
Cook: 30 mins
Ingredients
4 organic apples (Pink Lady, Fuji, and Granny Smith are all great options)*
1/2 cup finely chopped walnuts or pecans
1 tsp stevia, monk fruit extract, or other low-sugar sweetener (to taste)
Directions
1Preheat oven to 350F.
2Peel and core each apple, making a large well in the center, and arrange prepared apples in a glass baking dish. (You may need to remove a thin slice of apple from the bottom of each one to help it stand upright in the dish.)
3In a medium mixing bowl, stir together the oats, chopped nuts, sweetener, spices, and salt; cut in the coconut oil until evenly combined.
4Spoon 1/4 of the oat crumble mixture into each apple, topping the apples with any extra.
5Bake in the preheated oven until apples are tender and filling is toasted and bubbling, about 30 minutes.
6Allow to cool slightly, then serve.
Remember to avoid recipes with fruit while you're in Cycle 2 of the Sugar Impact Diet.

Hungry for more tasty, nutritious recipes? Check out jjvirgin.com/recipes.