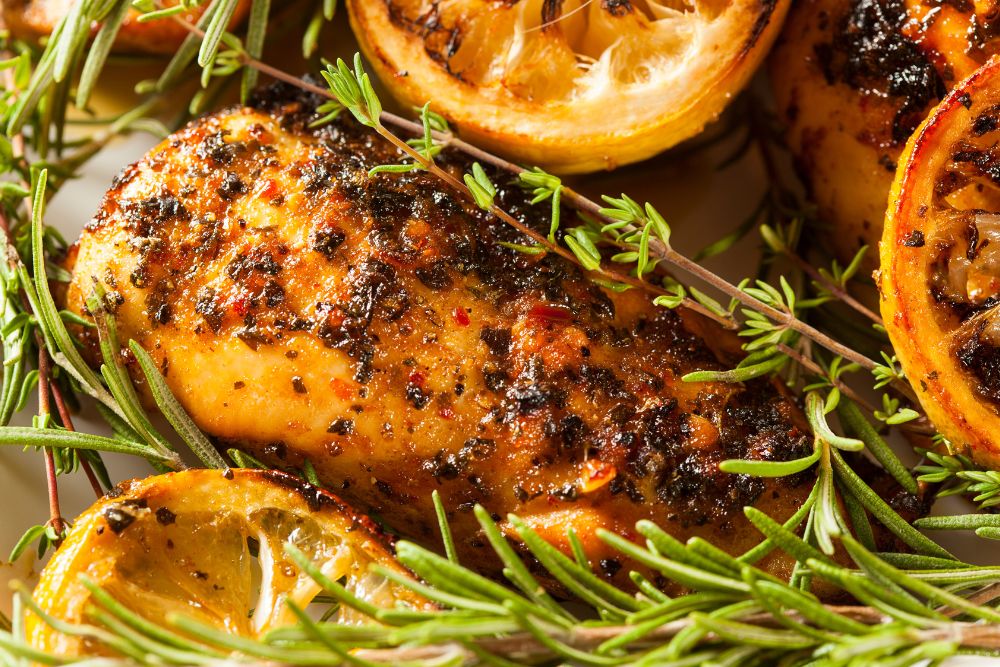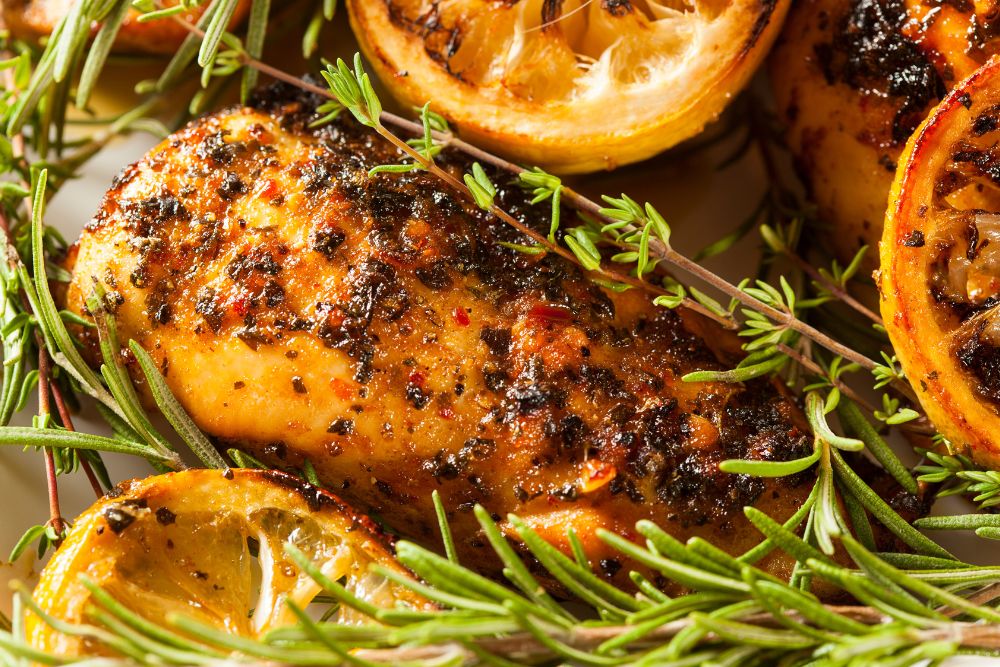 Lemon-Rosemary Cashew Crusted Chicken
March 29, 2023
Directions
1Preheat oven to 375°F.
2Make cashew crust: Blend all the ingredients in a food processor and pulse until it has a crumbly texture. Set aside.
3Mix the avocado oil and ghee together. Rub all over chicken, then sprinkle sea salt on both sides.
4Place chicken on a sheet or roasting pan, skin-side up. Press cashew crust firmly on the top of the skin.
5Place chicken in the oven for 35-40 minutes. The crust on the chicken will be browned and the internal temperature should reach 165°F.
6Take chicken out of the oven to rest for 5 minutes before slicing. Serve approximately 4 oz of chicken (or 2-3 slices) per person.
7Enjoy with your favorite vegetables (mine include haricot vert and sautéed Swiss chard). Store for up to 3 days in the fridge in an airtight container.
Nutrition Facts
Serving Size
4 oz (2-3 slices)