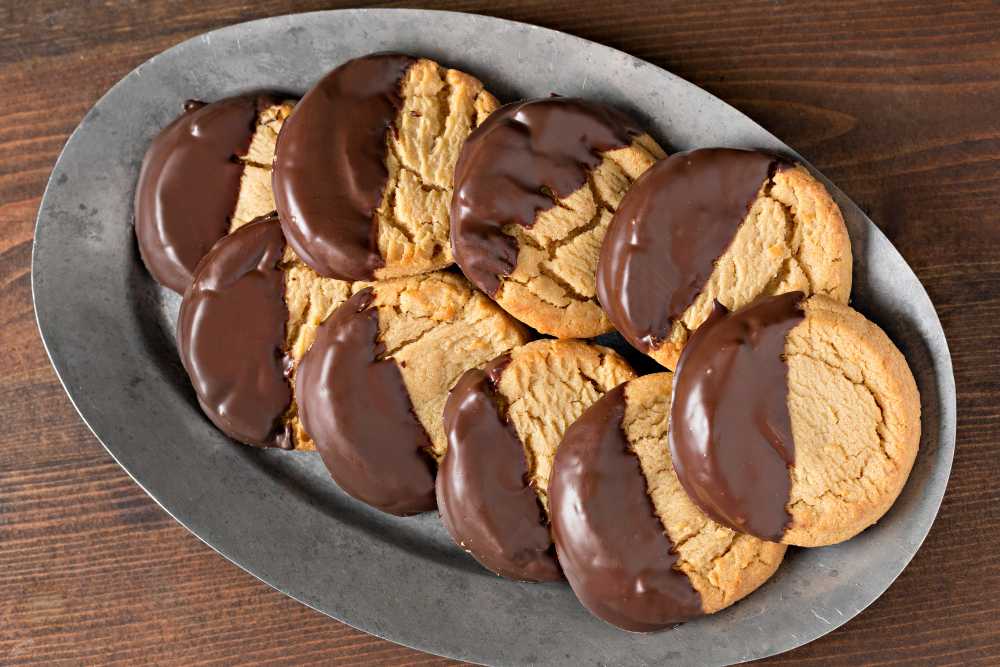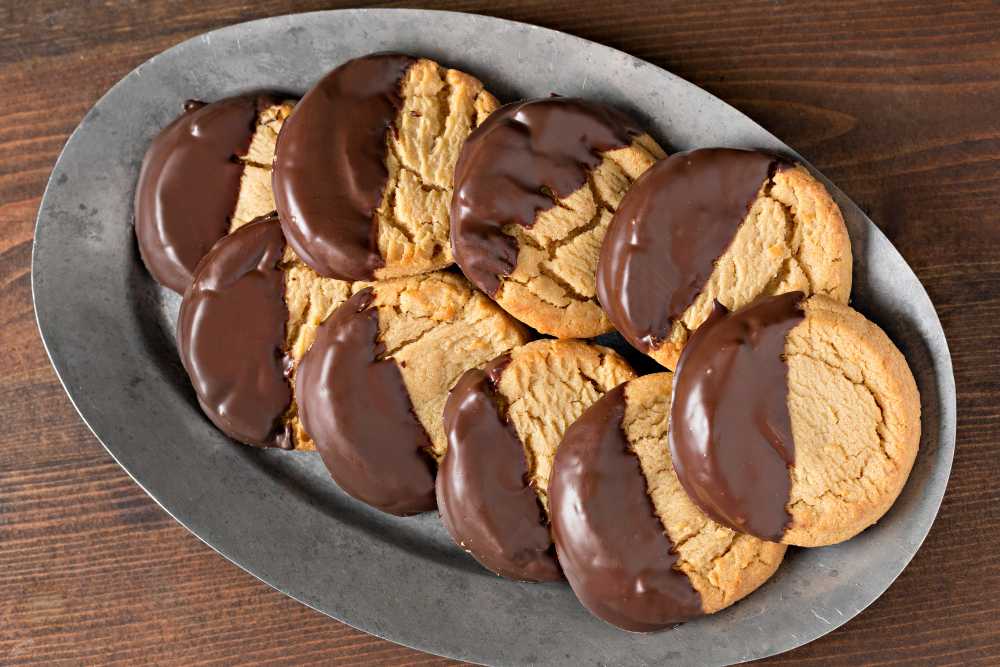 No-Bake Chocolate-Dipped Coconut-Lime Cookies
June 21, 2023
2 cookies per serving
Makes 10 cookies
Makes 5 servings
Ingredients
1 scoop Vanilla All-In-One Shake protein powder
1 cup unsweetened shredded coconut
1 tbsp each lime juice and zest
2 tbsp allulose
Directions
1Mix and blend cookie ingredients together with your hands.
2Form 10 balls and pat down into a circle in the shape of a cookie. Place cookies on a parchment-lined sheet pan and place in the freezer for 10 minutes.
3Make chocolate dipping sauce. Place melted coconut oil in a glass bowl with allulose and raw cacao powder. Stir well.
4Take cookies out of freezer and dip each one halfway into the chocolate sauce and place back on the sheet. Dip two at a time then sprinkle lime zest on each cookie. Enjoy!
5Keep all cookies in an airtight container in the refrigerator for up to a week.