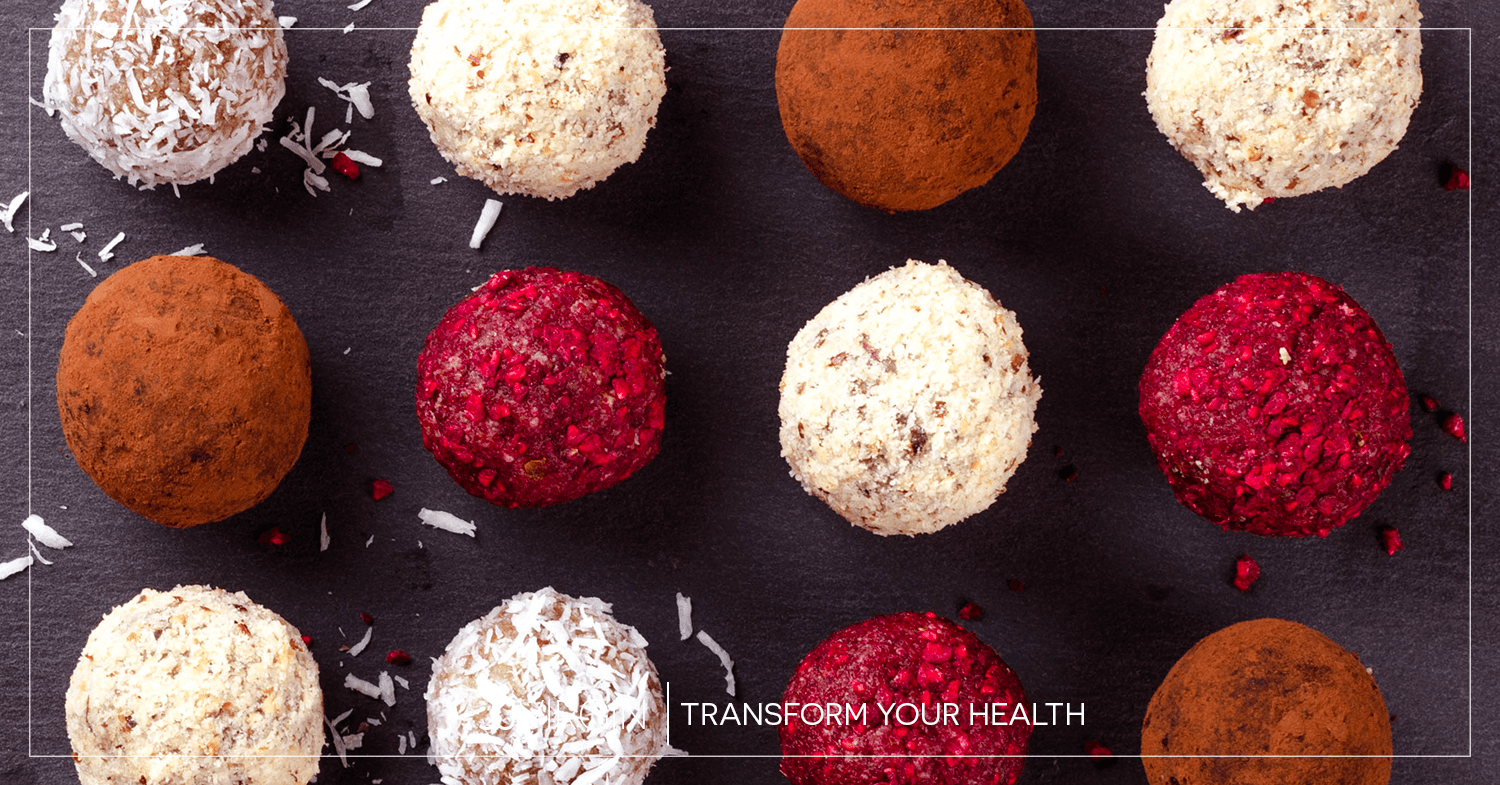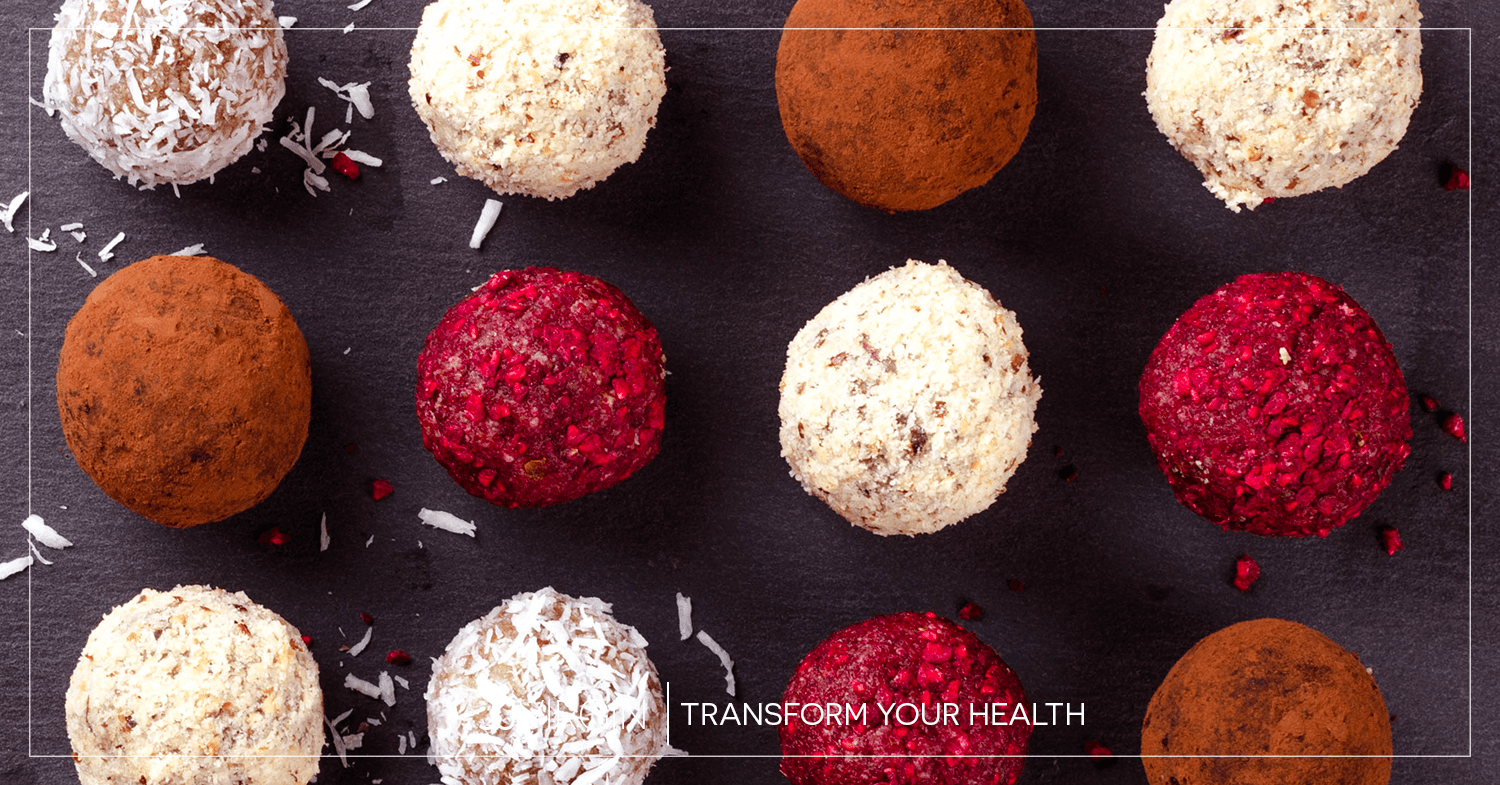 No-Bake Strawberry-Vanilla Cheesecake Bites
August 10, 2018
Virgin Diet compliant: Cycles 1, 2, and 3
Sugar Impact Diet compliant: Cycles 1 and 3
These easy no-bake cheesecake bites are dairy-free, gluten-free, and absolutely scrumptious! The key is tangy coconut cream cheese and fresh strawberries.
Prep: 15 mins
Cook: 1 hr
Yields: About 12 Bites (6 servings)
Ingredients
8 oz. dairy-free cream cheese (Homemade version)
1/2 cup chopped organic fresh strawberries, about 4 large berries (not frozen)
2 tsp powdered stevia or monk fruit (or to taste)
1 tsp fresh squeezed lemon juice
2 cups stevia-sweetened, dairy free chocolate chips (such as Lily's)
chia seeds, freeze-dried strawberries, or unsweetened coconut to top, as desired
Directions
1Use electric mixer to beat together first 6 ingredients in medium mixing bowl until creamy, about 30-60 seconds on medium-high.
2Scrape down sides of bowl.
3Place bowl of strawberry cheesecake filling in freezer until ice cream consistency, 1-2 hours.
4During final 10 minutes of freezer time, melt together chocolate chips, coconut oil, and sea salt in small saucepan over medium-low heat; remove from heat and allow to cool.
5Using spoon or small ice cream scoop, scoop out 1-1/2" balls of cheesecake and place on parchment-lined plate.
6Dip each cheesecake bite in melted chocolate, rolling to coat completely. Top with chia seeds, freeze-dried berries, or coconut if desired.
7Place coated cheesecake bites back on plate and return to freezer until hard.
8Serve right away or place leftover bites in an airtight container; store in refrigerator for up to a week or the freezer for up to a month.