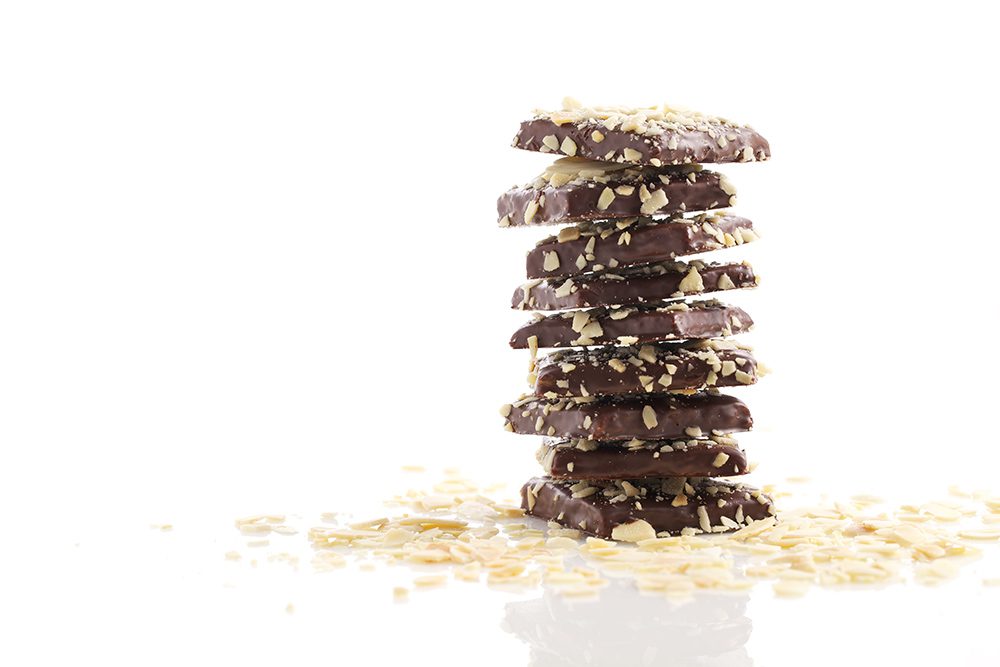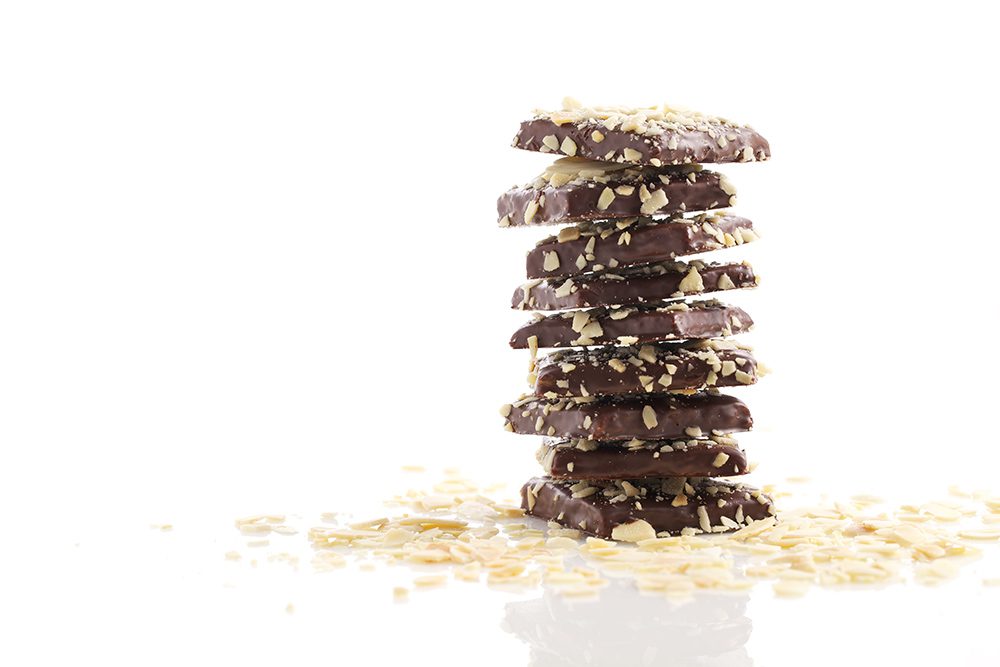 Directions
1Place a large metal mixing bowl over a pot of simmering water (or use a double boiler). Melt half of the dark chocolate in the bowl and stir. Add the remaining pieces of chocolate and sweetener into the warmed chocolate and stir.
2Add 1 scoop at a time of the Chocolate All-In-One Shake to the warmed chocolate. Stir each time until well incorporated.
3Place a sheet of wax or parchment paper on a 10"x13" sheet pan and pour the warm chocolate onto the sheet pan.
4Heat almond butter in a very small pot for 2 minutes on low-medium heat, or until pourable. Drizzle almond butter on top, and lightly swirl into the chocolate using a fork, toothpick, or pointed knife.
5Sprinkle slivered almonds, quinoa, chia seeds, and hemp hearts over the chocolate. Place in the freezer for 5 minutes. Take the sheet pan out and sprinkle the sea salt flakes on top. Place back in the freezer for 20 minutes or until the chocolate is solid.
6Take the chocolate out of the freezer and break apart into large pieces. Transfer bark into an airtight container and keep in the freezer until ready to consume.