Overnight oats are so berry good! And this scrumptious recipe has a lot going for it…
Yummy strawberries, an amazing superfood with fiber, omega-3s, and healthy carbs
Healthy fats are crucial to a speedy metabolism that burns fat for lasting energy throughout the day (Find out more about that here: Top 10 Foods to Boost Your Metabolism Fast.)
Clean, lean protein

from

high-quality protein powder that's free of inflammatory ingredients like whey, soy, gluten, and artificial sweeteners – that protein is key to feeling wide awake at 10 AM instead of ready for naptime…
The end result is a delicious, filling breakfast that starts your morning off right!
In fact, getting the right nutrition in your first meal sets your metabolic tone for the whole day. Research shows it's even an important part of the healthy hormone release that will help you get good rest tonight!
So set aside ten minutes before bedtime to make a batch of these tasty overnight oats – you won't be sorry!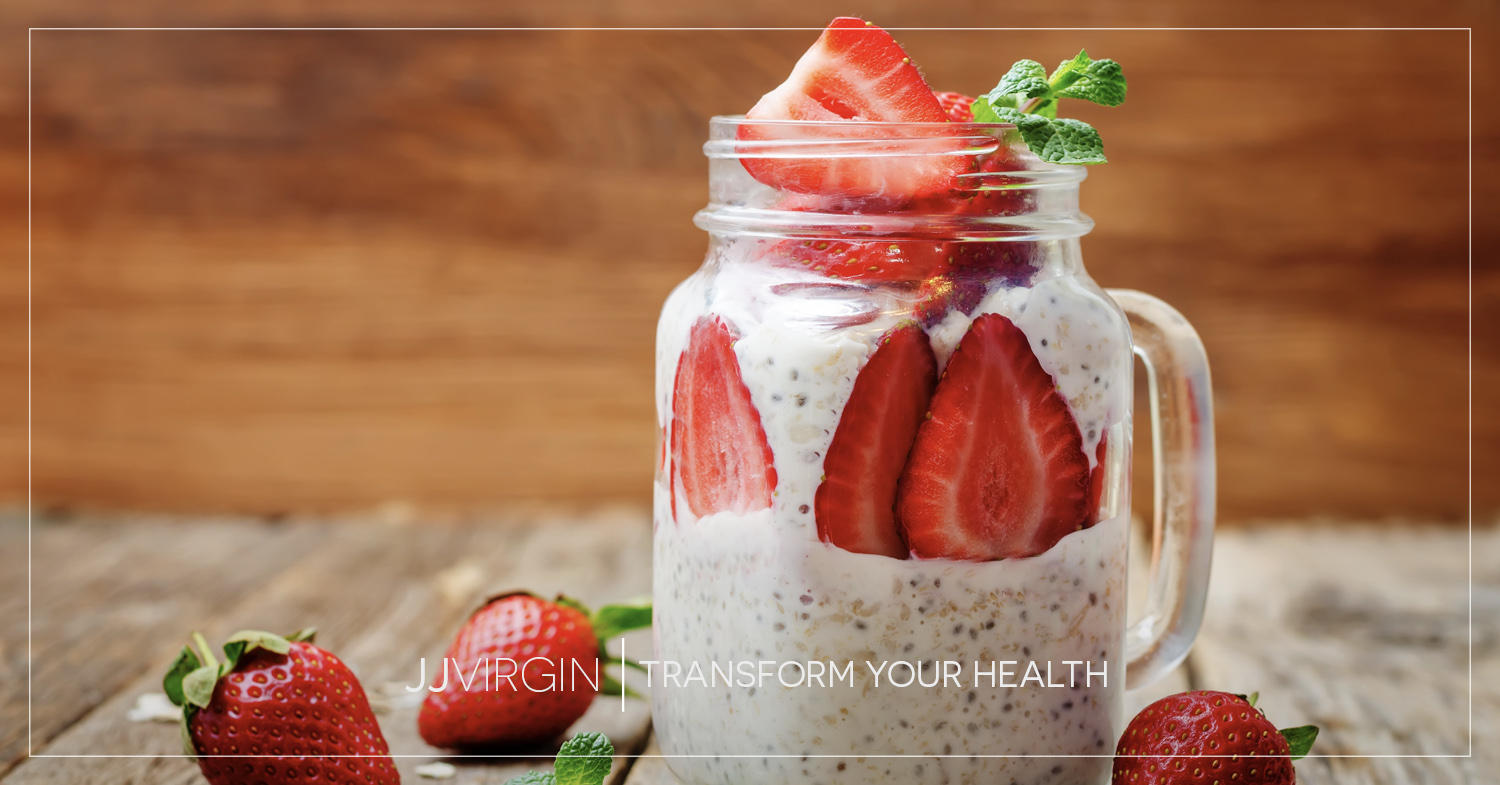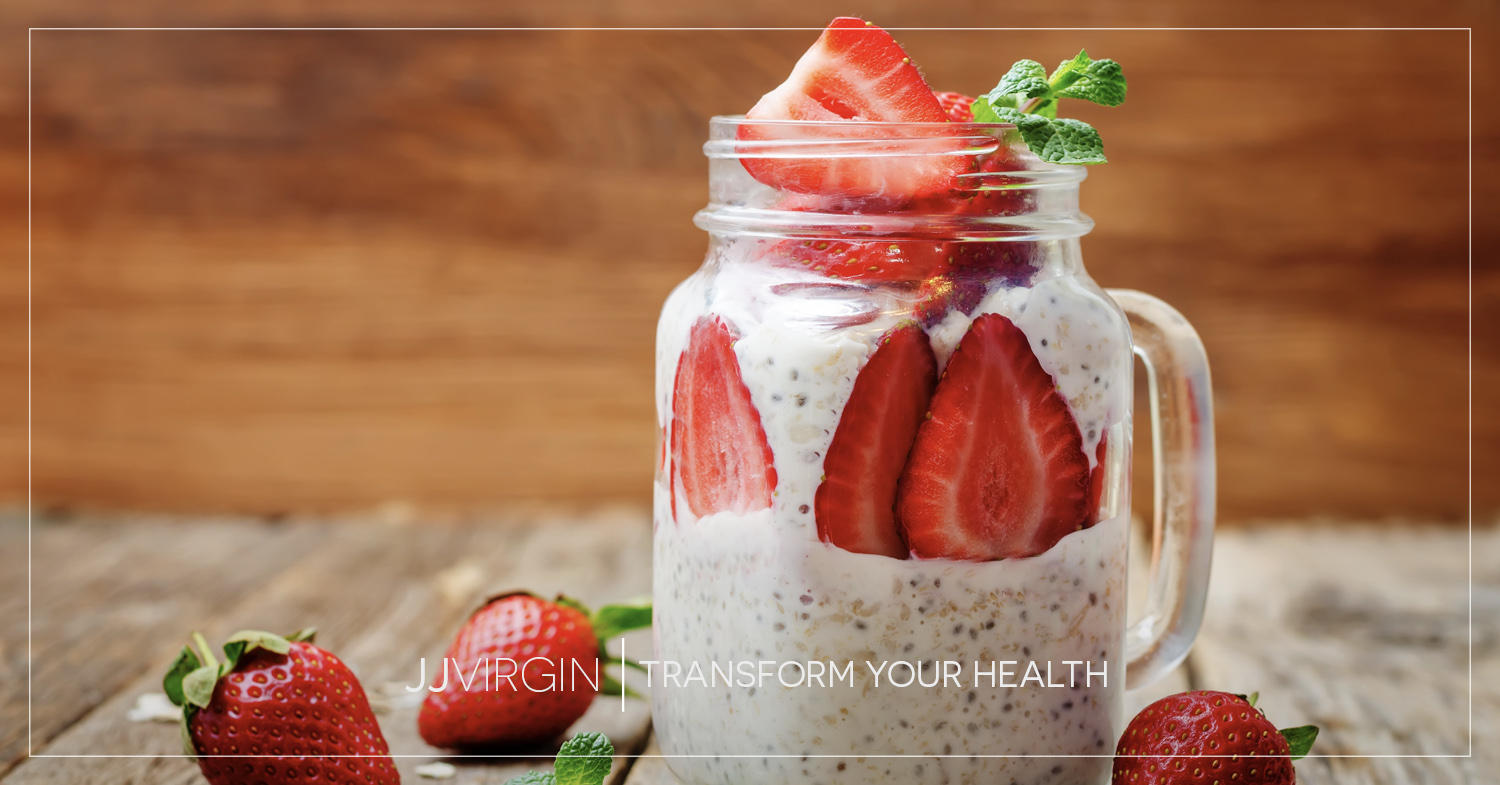 Strawberries and Cream Overnight Oats
February 13, 2018
The delicious flavors of strawberries and cream meet the convenience of overnight oats in this gluten-free, dairy-free recipe full of protein and fiber.
Virgin Diet compliant: Cycles 1, 2, and 3
Sugar Impact Diet compliant: Cycles 1 and 3
Prep: 5 mins
Cook: 6 hrs
Yields: 1 Serving
Ingredients
1 scoop JJ Virgin Vanilla All-In-One Protein Shake powder*
2/3 cup unsweetened vanilla almond milk
1/3 cup unsweetened, full-fat coconut milk yogurt
1/2 cup gluten-free rolled oats (not quick cook)
1/4 cup chopped fresh strawberries (not frozen)
1 tbsp freshly ground flaxseed
Directions
1In a medium-sized mixing bowl, whisk together the protein shake powder, almond milk, and yogurt until thoroughly mixed and smooth.
2Stir in the remaining ingredients until well-combined.
3Spoon into a one-pint jar with a tight-fitting lid.
4Close and refrigerate for at least 6 hours, preferably overnight, before eating.
Want more delicious free recipes? Follow me on Pinterest now!