This recipe showcases the classic sunny and bright flavors of lemon and thyme – perfect any time of year, but especially appropriate in the spring during lemon season. With exceptional aroma and tenderness, this dish tastes as wholesome and healthful as it will make you feel. Bonus: Your kitchen will smell irresistible!
You can make your lemony chicken on the fly with melt-in-your-mouth results, or prepare in advance by letting it marinate in the fridge for up to 8 hours. Either way, this dish takes just minutes to throw together and essentially cooks itself.
If you're in a hurry, grab your Instant Pot, and you'll be dishing up dinner in less than half an hour. Just combine all the ingredients, close the lid, seal the valve, set to high pressure, and cook for about 10 minutes. Easy-peasy, lemon-squeezy!
If you're anything like me, for years you prefered the ever-popular chicken breast, believing it was healthier because it's lower in fat. Good thing that's not true! The dark meat of poultry like these chicken thighs not only tastes scrumptious, it has just as many health benefits and is rich in vitamins and minerals, including vitally important vitamin B12.
And with the addition of chicken bone broth, this recipe reaches superfood status. The ingredients in bone broth have been proven to fight inflammation, boost your immune system, and help maintain healthy muscles and joints, as well as strong hair, skin, and nails.
I keep bone broth on hand in my freezer at all times. Not only is it great for recipes like this, it also adds instant flavor and nutrition to wild rice or lentils. And on cold nights, nothing is more satisfying than a steamy mug of bone broth with a squeeze of lemon!
Around here, we are devoted to Flavor Chef Bone Broth. Chef Lance makes it in small batches with the same care and attention you would yourself, and he only chooses the highest quality ingredients. If you don't feel like making bone broth yourself, you've got to try his! (You can save 10% when you use discount code JJ10 at checkout.)
The best part is, this dish meets all the requirements of guilt-free comfort food! If you want to go all in, cook down the remaining sauce in a pan until it thickens into a divine gravy that goes perfectly with a side of Healthy Garlic Herb Mashed Potatoes!   
Final note: Since clean, lean protein should be a cornerstone of every meal you eat, you deserve the very best! After all, you are what you eat ate…
The way your food is raised is an undeniable part of your own aging and risk of disease. Be sure to choose organic pasture-raised chicken that is never fed any corn, soy, antibiotics, or hormones. The wellbeing of you and your family is so worth the added expense of a few dollars per pound of chicken!
Healthy Slow Cooker Lemon Thyme Chicken
May 2, 2019
Virgin Diet compliant: Cycles 1, 2, and 3
Sugar Impact Diet compliant: Cycles 1, 2, and 3
These flavorful chicken thighs are slow cooked in the sunny and bright flavors of garlic, lemon, and thyme – it's a healthy, classic dish any time of year!
Prep: 10 mins
Cook: 3 hrs
Yields: 4 servings
Ingredients
1 1/2 lbs organic free-range boneless skinless chicken thighs
1/2 cup organic chicken bone broth (We love Flavorchef!)
Zest and juice of a whole organic lemon
1/4 tsp freshly ground black pepper
1/4 tsp crushed red pepper flakes
1 tbsp fresh thyme, leaves pulled and chopped OR 1 tsp dried thyme, plus more for garnish
Directions
1Combine chicken, olive oil, chicken stock, lemon juice and zest, thyme, sea salt, black pepper, red pepper flakes, and garlic in the crock pot.
2Cover and cook on high for 3 hours or low for about 6 hours.
3Serve over brown rice, gluten-free corn-free pasta, or cauliflower rice, and garnish with sprigs of fresh thyme and more lemon slices if you like.
Nutrition Facts
Calories366
Sodium160 mg
Protein51 g
Cholesterol151 mg
Sugar0.1 g
Total Fat15 g
Total Carbohydrates4 g
Dietary Fiber0.5 g
Thanks so much for reading! You can get plenty more delicious, healthy recipes when you follow me on Pinterest…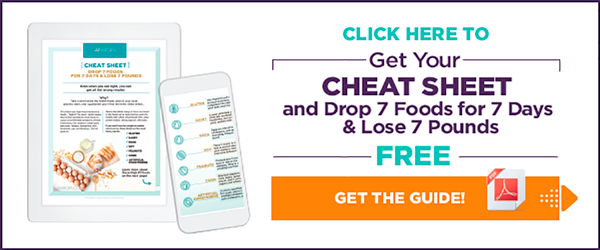 *I couldn't make it without supportive relationships, and I bet you feel the same way! That's why my team and I choose partners to offer you products we believe in. I received free Flavor Chef Bone Broth samples in order to test their quality, and if you happen to purchase something I recommend here, it's likely I'll receive some kind of compensation. However, I quickly became a long-term paying Flavor Chef customer because the quality and taste can't be beat! My team and I only bring you partners whose content and core values will serve you with the same commitment to excellence my team and I strive for every day. Please be in touch with any concerns.