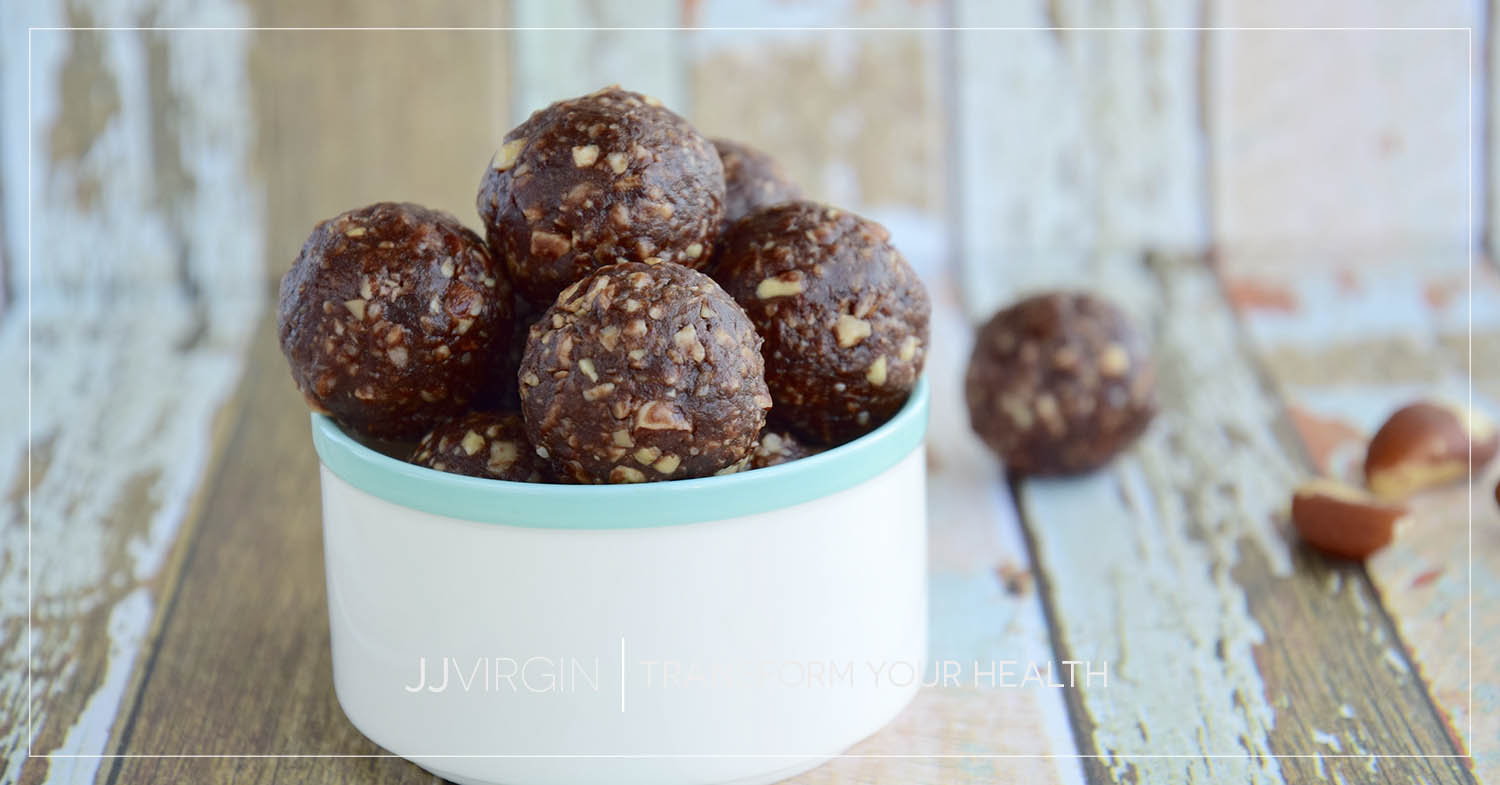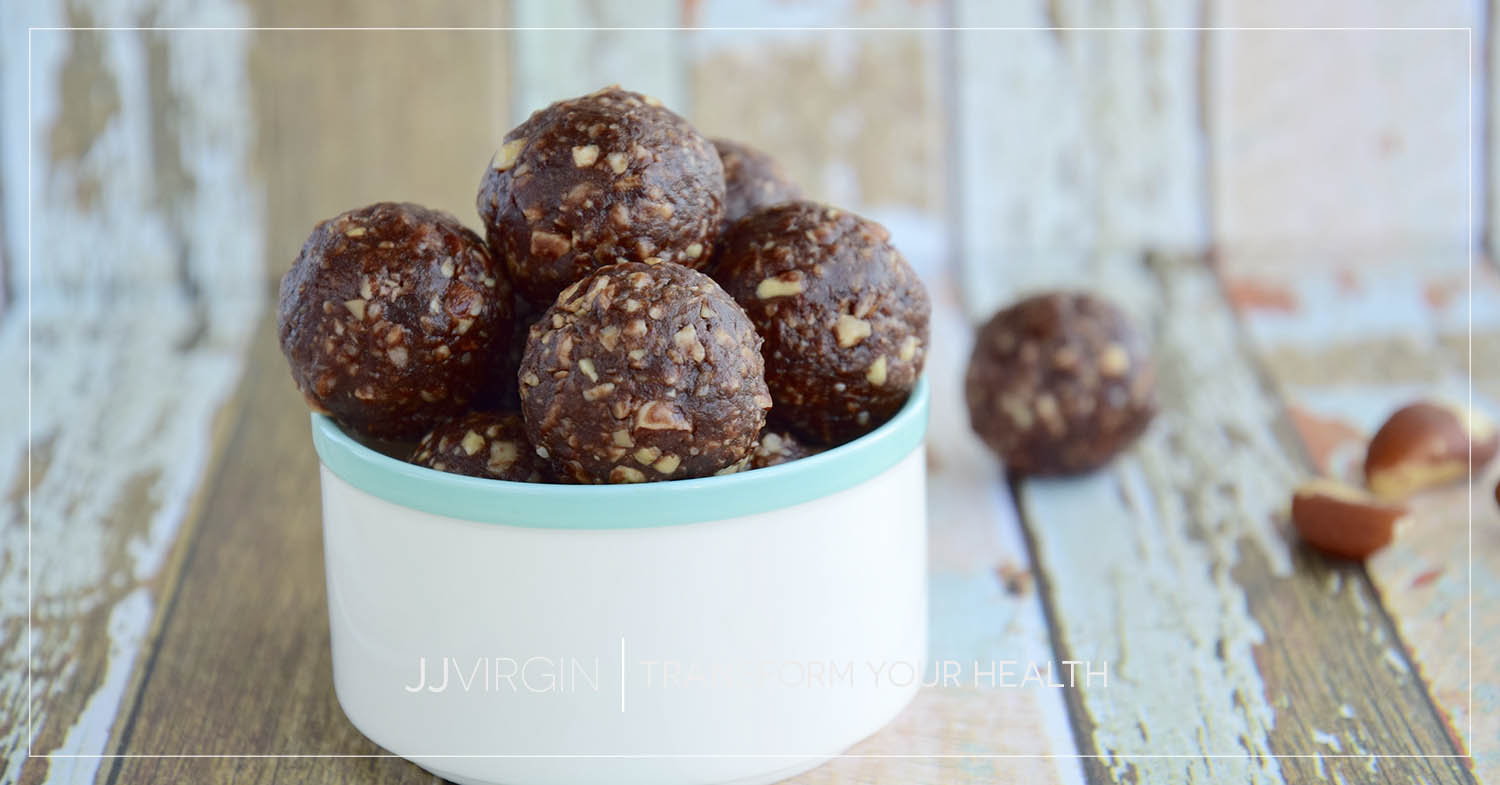 Almond-Cacao Smoothie Balls (The Perfect Breakfast Shortcut)
March 10, 2019
Virgin Diet compliant: Cycles 1, 2, and 3
Sugar Impact Diet compliant: Cycles 1, 2, and 3
These delicious chocolate almond smoothie bombs are a breeze to stir together and make it even easier to blend together a healthy, tasty morning shake.
Prep: 5 mins
Yields: Makes 6 balls (enough for 6 smoothies)
Directions
1In a medium mixing bowl, stir together the ingredients until thoroughly mixed.
2If mixture is still dry and powdery, add an additional 1-2 teaspoons coconut milk.
3Shape mixture into 6 balls, each about 2 tablespoons.
4Place on parchment-lined plate and freeze until firm, at least 1 hour.
5Transfer to airtight bag or container and freeze up to 6 weeks.
6To use, put 1 smoothie ball, 1 cup frozen organic berries, and 2 scoops JJ Virgin All-In-One Protein Shake powder* (your choice of protein type and flavor) in a blender with 10 ounces of unsweetened coconut or nut milk and blend until smooth.
7Your smoothie can be thinned with cold filtered water or thickened with ice cubes. So quick and easy!