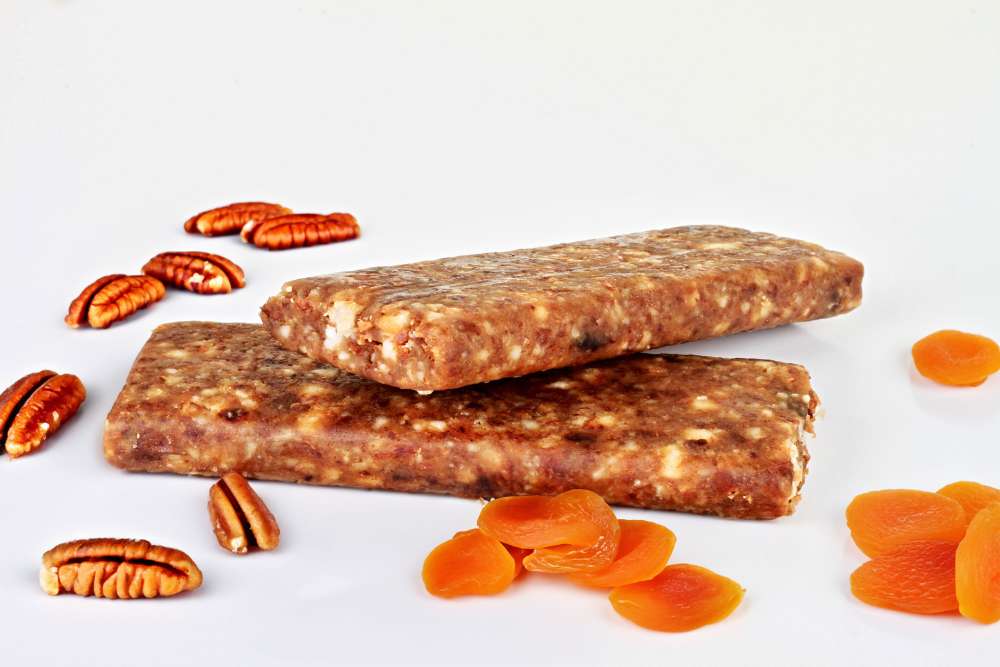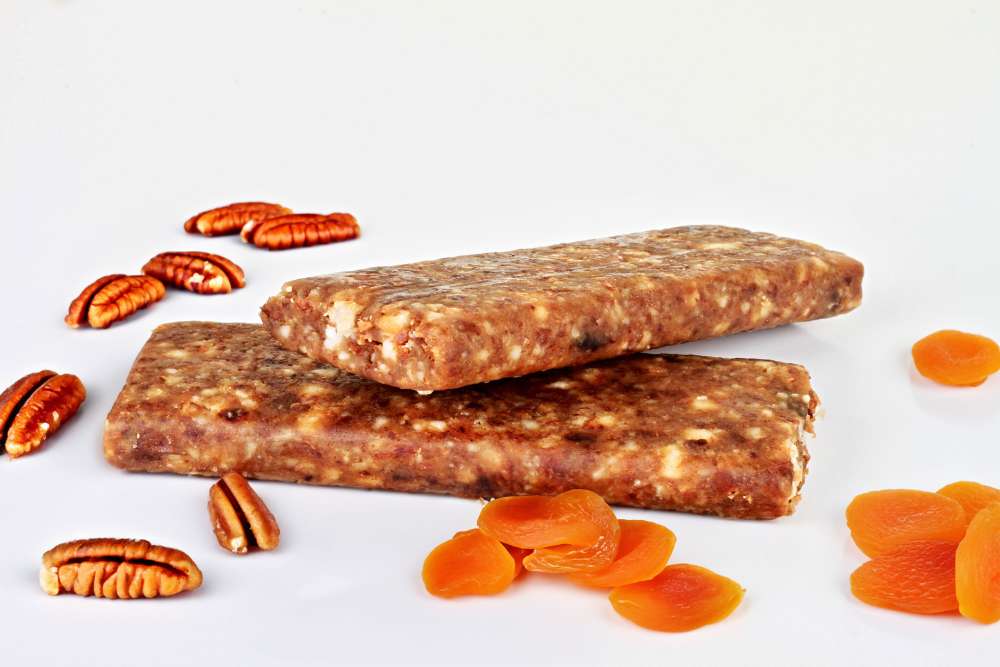 Apricot Bars
November 1, 2023
Directions
1Place apricots in a bowl of boiling water for 5 minutes until soft. Drain and save liquid. Set each aside.
2Combine almonds, pecans, pumpkin seeds, flax seeds, coconut, vanilla protein powder, salt, and cinnamon in a food processor. Pulse into fine crumble. Then, add in the apricots, coconut oil, and almond butter. While pulsing, add the reserved liquid 2 tbsp at a time until the mixture comes together to a consistency that stays together when rolled into a ball.
3Scrape out the mixture and press into a silicone mold for bars (or another shape of your choosing). Alternatively, press into a rectangular pan. Place in the refrigerator for an hour.
4If pressed into the pan, cut into bar shapes after one hour, then place back in the refrigerator. After 3 hours, each bar may be taken out of the mold and wrapped individually in a small amount of wax paper to keep them from sticking together.
5Keep bars refrigerated for up to a week.