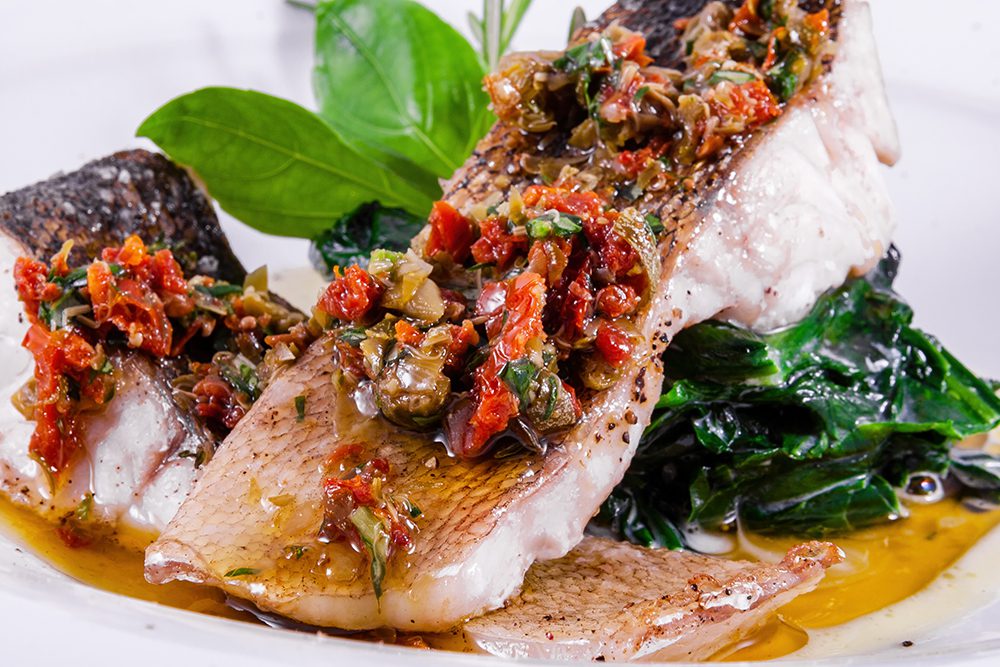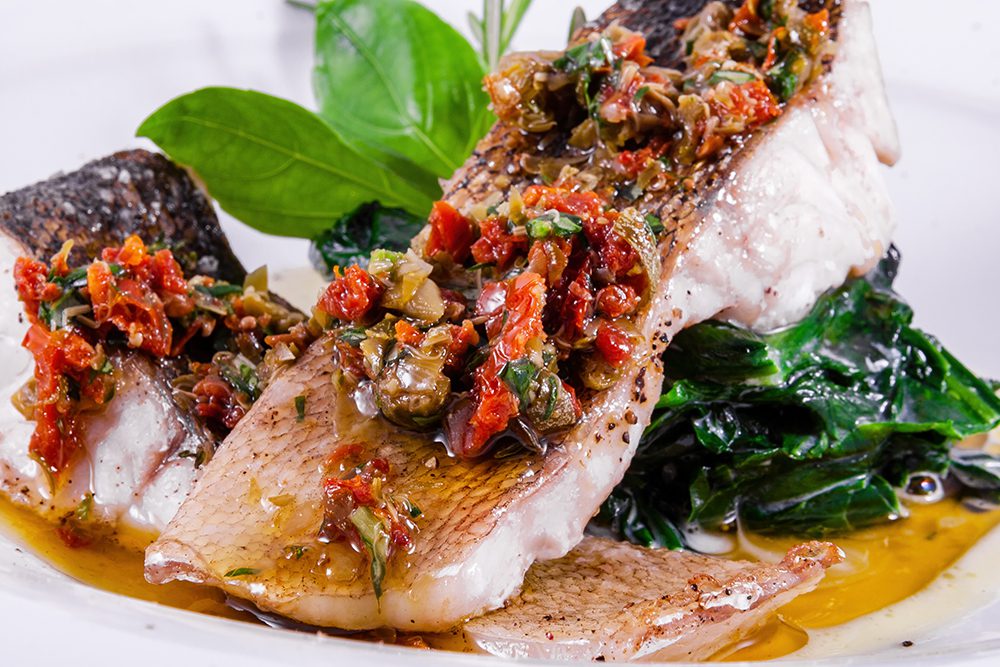 Chili Lime Cod Over Spicy Swiss Chard De Gallo
February 22, 2023
Ingredients
1 tbsp avocado oil (for the pan)
1 bunch Swiss chard (any variety), washed & cut into slivers
2 Roma tomatoes, seeded & diced
12 oz wild-caught cod, cut into 2 pieces (note: if cod is not available, use another mild, wild-caught white fish)
Directions
1Prepare Spicy Swiss Chard De Gallo. Pour 1 tbsp of avocado oil in a pan on medium heat. Add the red onions and jalapeño. Sauté for 3 minutes.
2Add Swiss chard, diced tomatoes, and seasonings. Toss lightly while gently wilting the chard (about 3 minutes).
3Turn off heat. Transfer mixture to a bowl and toss in the cilantro. Set aside.
4Heat 1 tbsp avocado oil in a sauté pan over medium heat.
5Combine seasonings and coat the fish by pressing the spices into each piece of fish.
6Place fish in the hot pan. Cook for 7 to 10 minutes on each side. Take out and rest fish on a plate.
7Divide the Swiss chard on both plates. Place each piece of fish on top of Swiss chard and enjoy!