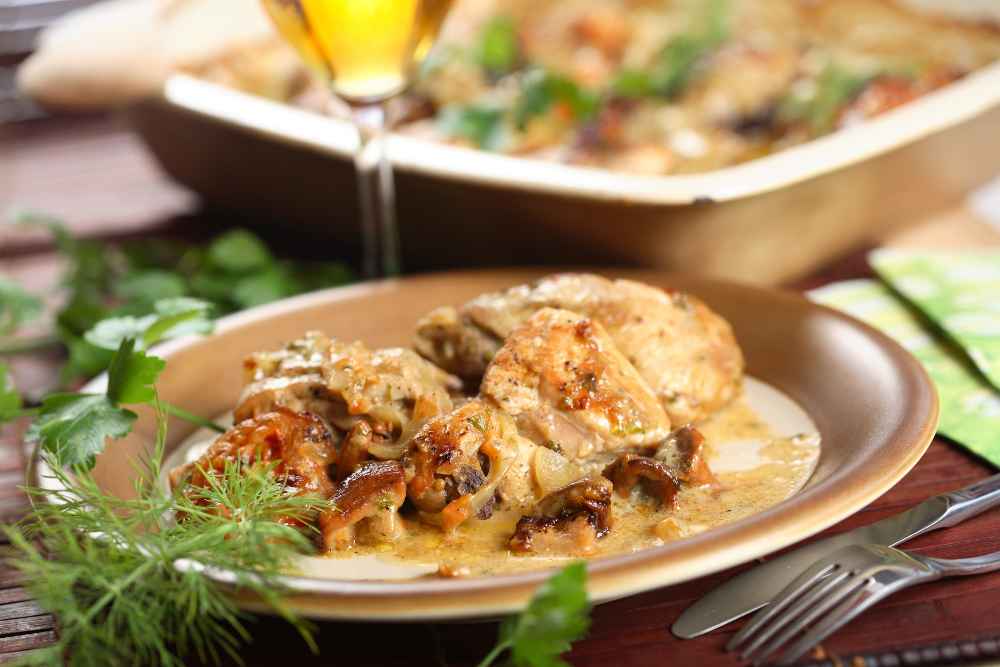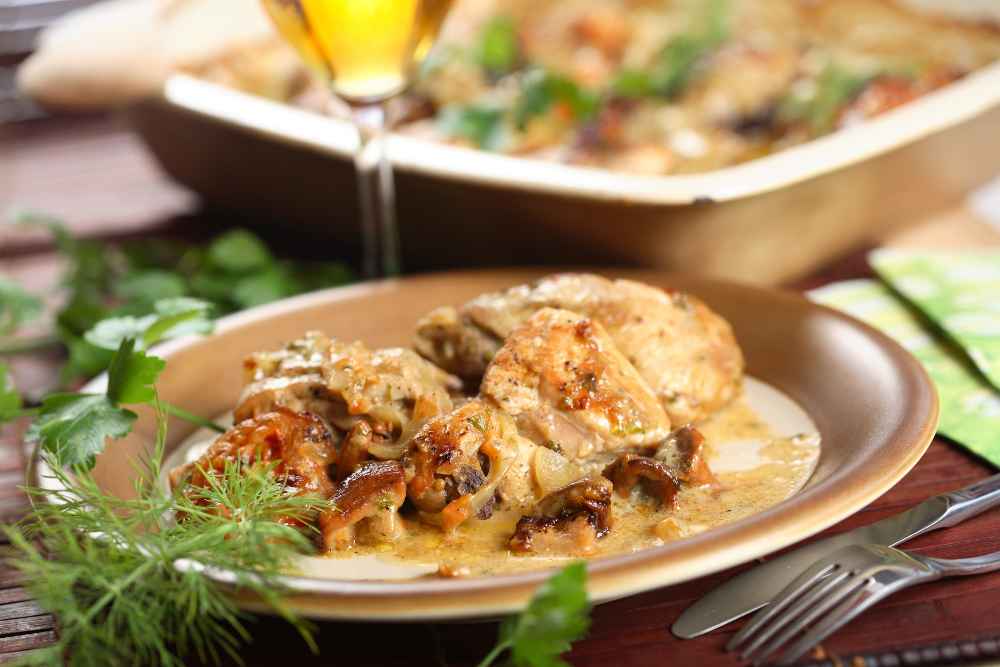 Ingredients
2½ pound boneless turkey breast with skin
1 tbsp fresh sage leaves, chopped
1 tbsp fresh rosemary, chopped
1 tbsp fresh thyme leaves, chopped
Sage Pecan & Mushroom Dressing:
2 tbsp fresh sage leaves, chopped
Directions
1Preheat oven to 350°.
2Gently rinse turkey breast under cold water and pat dry. Rub olive oil over turkey.
3Mix all spices and herbs together in a small bowl. Sprinkle and pat spices onto turkey to adhere to the skin.
4Place turkey in a roasting pan with ¼ cup water and cover with a lid. Cover the turkey with the lid and cook for 1½-2 hours. Check turkey after 1 hour. Spoon juice from the bottom of the roasting pan over turkey (basting the turkey).
5After 1½ hours, stick a thermometer in the thickest part of the turkey breast. The internal temperature needs to reach 165°. Turkey breast off the bone tends to cook quickly, so watch closely after 1½ hours to ensure doneness.
6Make dressing while turkey is cooking. Sauté celery and onion in a pan with olive oil on medium heat for 3 minutes. Add mushrooms, spices, pecans, and sage. Cook for 2 minutes. Turn down heat and add the ghee and bone broth to the pan. Continue cooking for 2 minutes. Turn heat off and stir in the almond flour. Mix well.
7Place dressing in a glass baking dish, then place in the oven for 20 minutes on the rack above the turkey while it's cooking. Then, take dressing out of the oven and rest until turkey is finished.
8Take turkey out of the oven and rest for 10 minutes before slicing. Slice turkey into ½-inch pieces.
9Place 1 cup of dressing on each plate and sliced turkey on top. Enjoy!