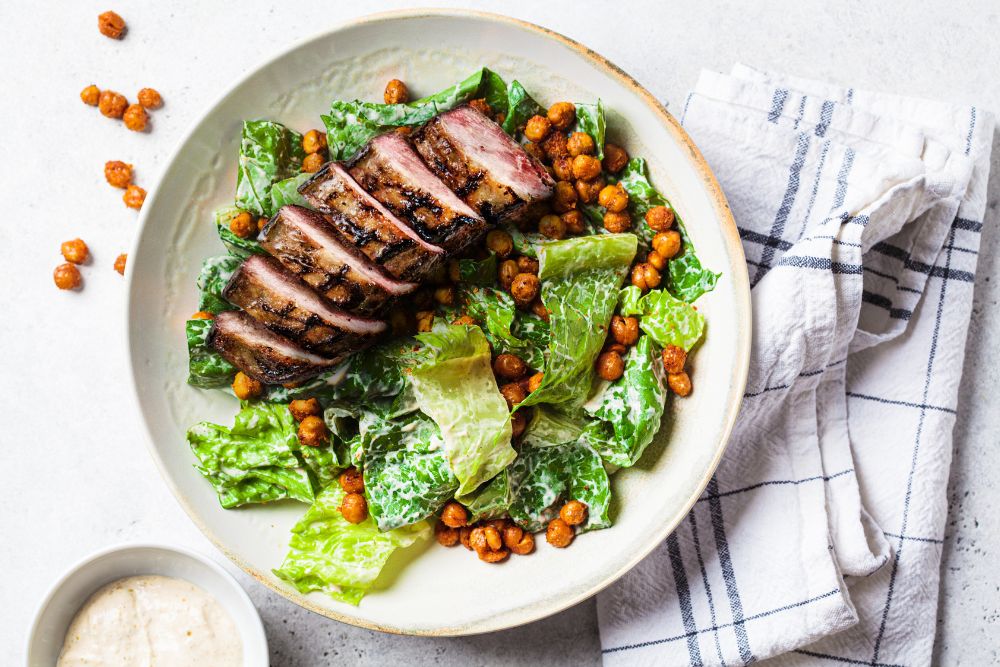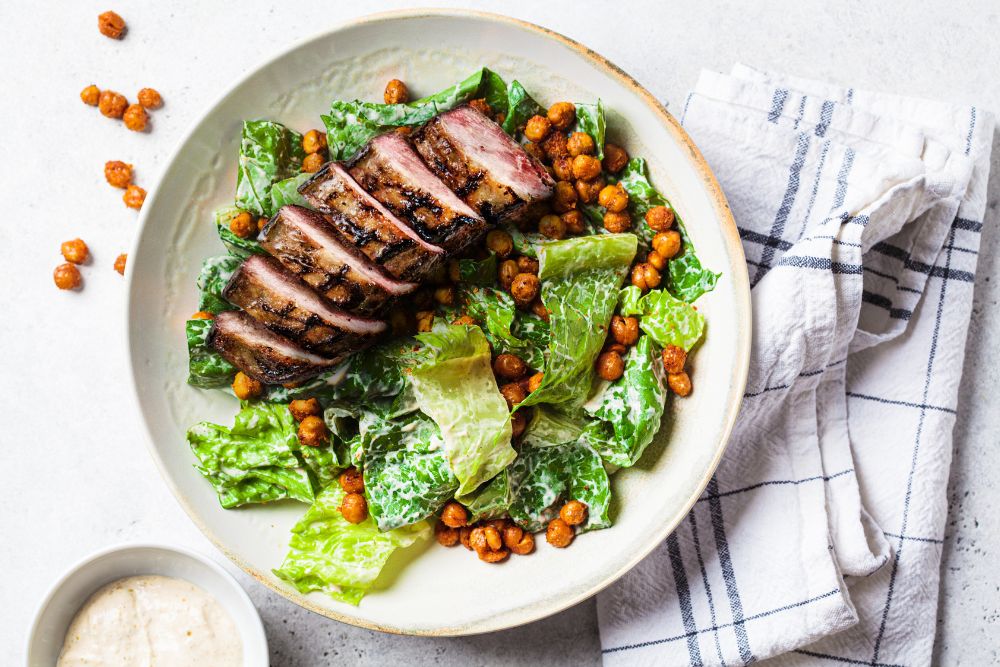 Steak Caesar Salad With Crispy Spiced Chickpeas
April 19, 2023
Directions
1Add all dressing ingredients (except water) into the blender. Blend on high for 1 minute while slowly pouring in warm water. Transfer to a bowl and refrigerate.
2Preheat oven to 375°F. Add chickpeas into a mixing bowl and toss with avocado oil and seasonings. Place chickpeas on a baking sheet and roast in the oven for 25-30 minutes. Chickpeas should be crispy and browned when done. Remove from the oven and set aside to cool.
3Heat grill on medium-high. Season filet with salt and pepper, then saturate with avocado oil.
4When grill is hot, place filet at an angle and cook for 3 minutes. Lift filet and place in the opposite angle on the same side for 3 more minutes. (This gives the filet a cross-hatch appearance.) Turn filet on the opposite side and repeat the steps (3 minutes on each angle). Approximate time and temperature as follows (they will vary depending on the size of the steak):

• Rare: 120° to 125°
• Medium Rare: 130° to 135°
• Medium: 140° to 145°
• Medium Well: 150° to 155°
• Well Done: 160° and above
5Take steak off and place on a plate to rest for 5 minutes before slicing.
6Place chopped lettuce in a bowl with hemp hearts, chickpeas, and dressing. Toss together and separate into bowls.
7Slice the filet into thin slices. Place 4 oz of filet slices on top of the salad.
8Enjoy!