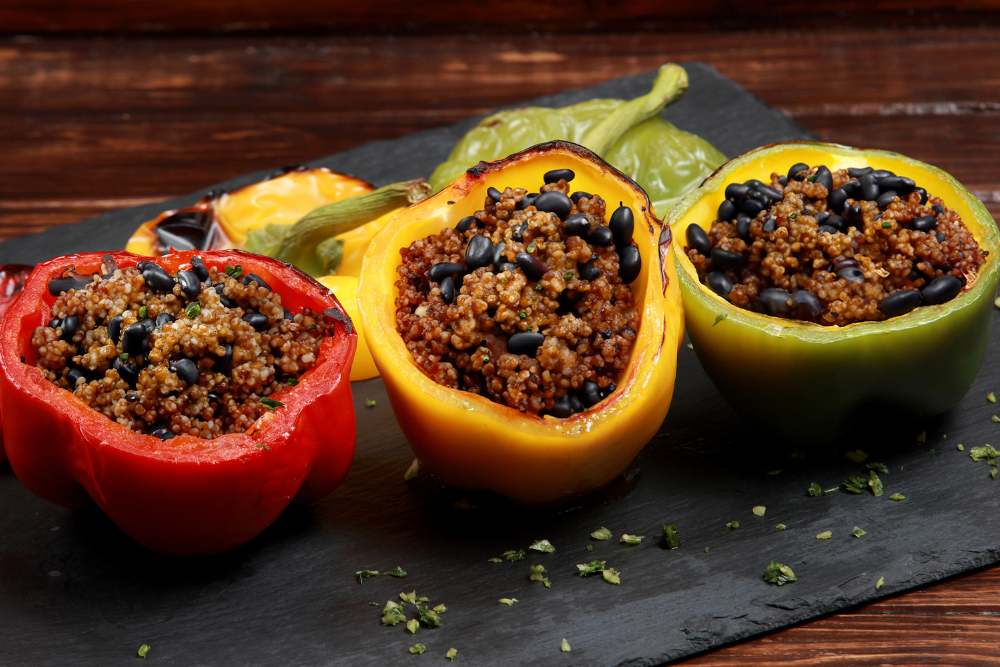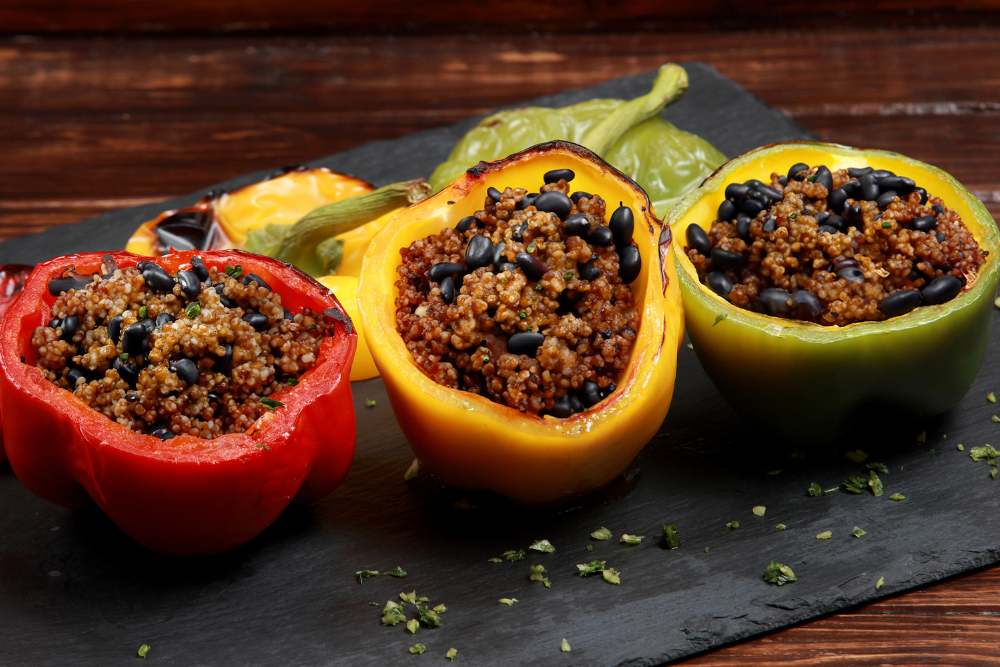 Directions
1Pre-heat oven temperature 375°. Place bell peppers with tops in a shallow glass pan standing up. Place in the oven for 15 minutes.
2Place avocado oil in a sauté pan on the stove on medium heat. Add the onions and garlic and sauté for 2 minutes. Then, add the ground turkey and cook for 5 more minutes while breaking up the meat with a wooden spoon. Drain the oil from the pan, then add the quinoa, black beans, Italian seasoning, garlic powder, onion powder, and 1 1/8 tsp salt. Stir and cook for 5 more minutes. Turn off heat.
3Whisk together ketchup, apple cider vinegar, remaining 1/8 tsp salt, and allulose in small bowl.
4Divide meat mixture into bell peppers and top with ketchup topping. Place bell pepper lids back on top and cook for 35 to 40 minutes in the oven.
5Take out and rest for 10 minutes before serving. Enjoy!
6Refrigerate in an airtight container up to 4 days.