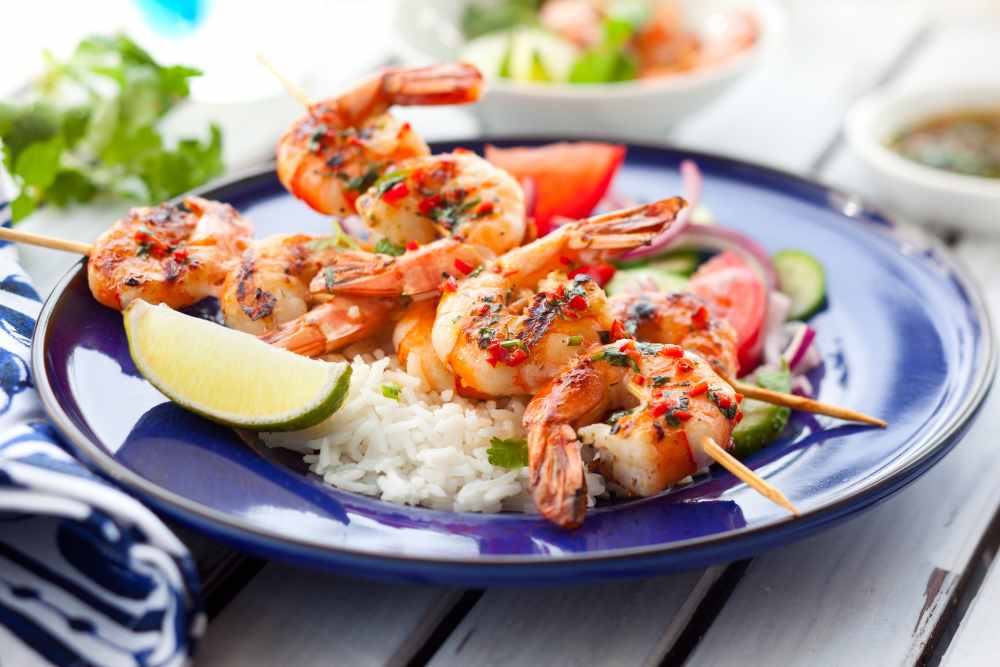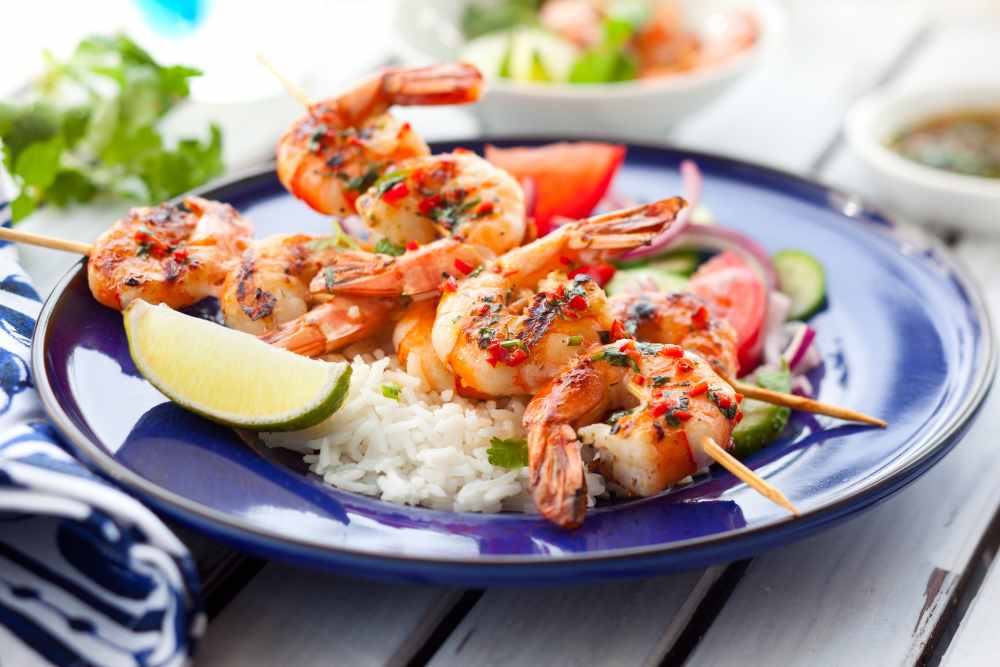 Blackened Grilled Shrimp Skewers with Cilantro Cauliflower Rice
July 26, 2023
2 servings
Makes 4 to 5 skewers
Ingredients
Blackened Grilled Shrimp Skewers
1 lb large raw shrimp, peeled and deveined
4 wooden or metal skewers (if wooden, soak in water 30 minutes before using)
2 cups cauliflower, riced in a food processor
Directions
1Heat grill to medium temperature.
2Mix all the spices for the shrimp together in a bowl.
3Coat the shrimp with seasoning mixture and olive oil. Make sure to press the seasoning on to the shrimp so it sticks well.
4Place 5-6 shrimp on each skewer, then set aside.
5Melt ghee in a skillet on medium high. Add the cauliflower rice and cook until softened, about 7 to 10 minutes. Add the cilantro, lime juice and zest, and salt. Stir well and continue to cook for 3 to 5 more minutes on low heat. Set aside.
6Place shrimp on the grill for 3 to 5 minutes on each side. Shrimp will cook quickly.
7Scoop the cauliflower rice onto 2 plates and place 2 skewers each on top. Serve and enjoy.
8Keep refrigerated for up to 3 days.