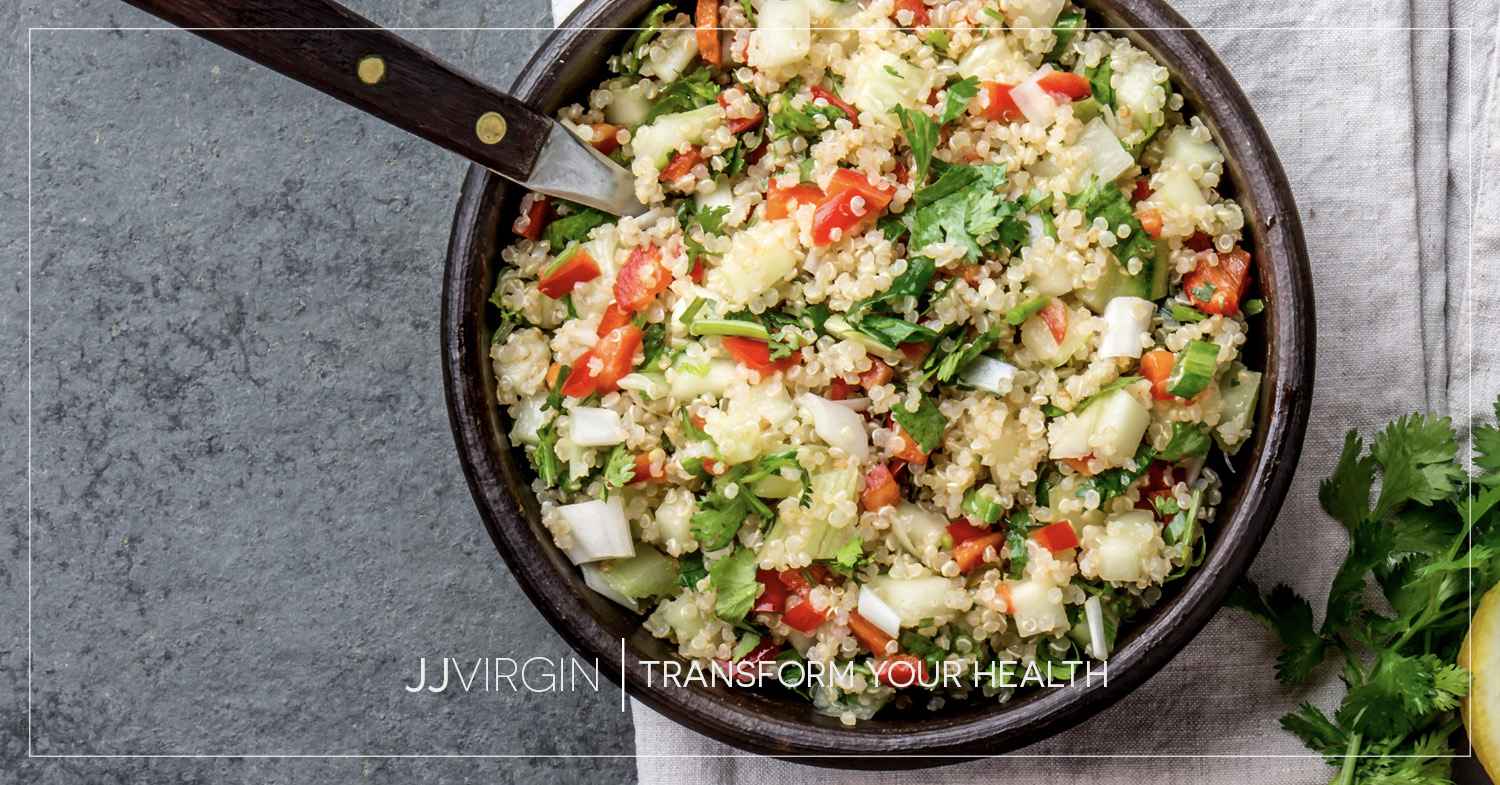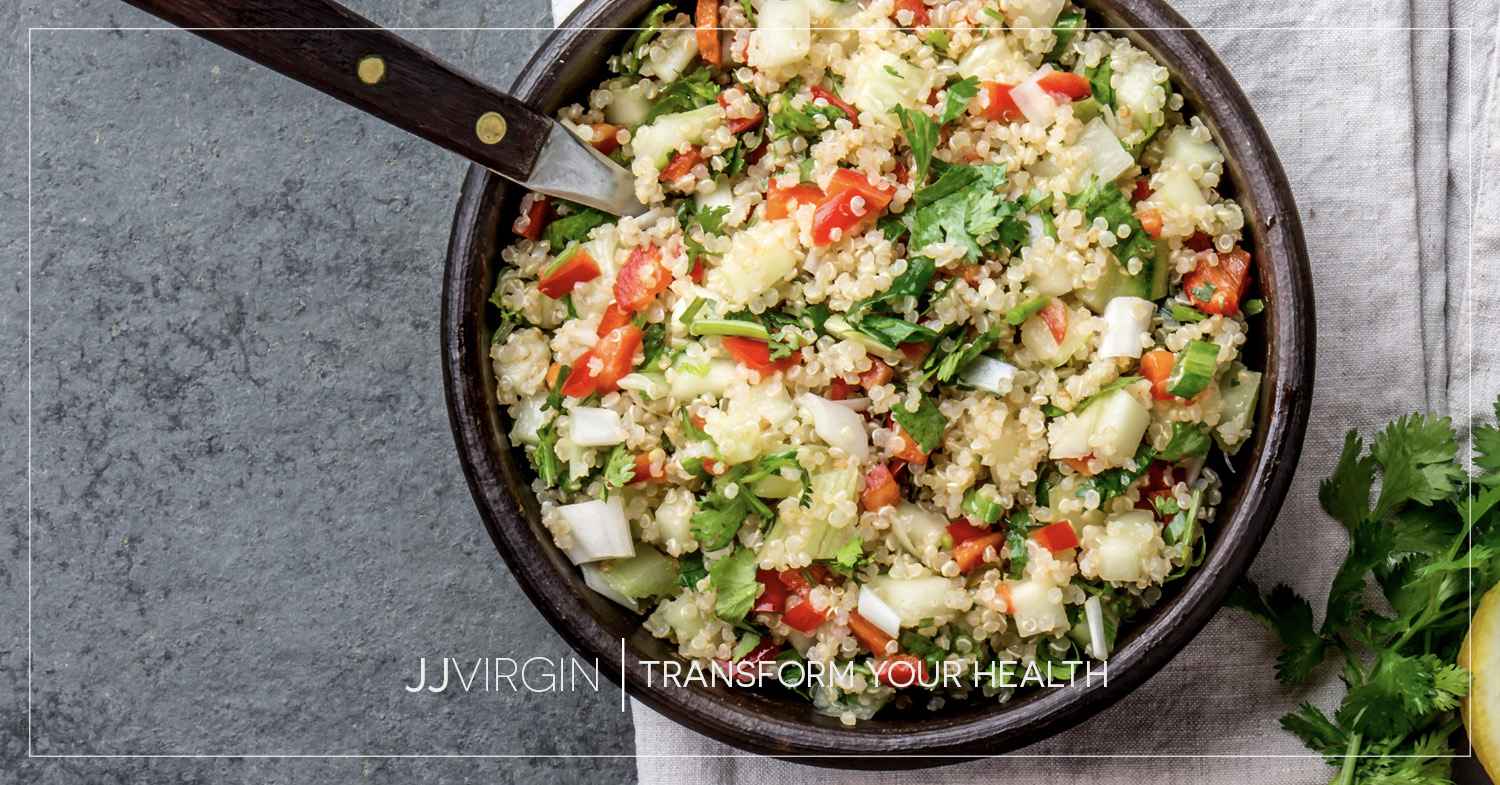 Quinoa Tabouli Salad
Main, Salads, Wraps & Sandwiches
July 25, 2019
Note: This recipe contains optional feta cheese. If you are dairy tolerant, please eliminate this optional ingredient.
Virgin Diet compliant: Cycles 1, 2, and 3
Sugar Impact Diet compliant: Cycles 1, 2, and 3
This gluten-free take on traditional Mediterranean tabouli is packed with superfood nutrition and the delicious flavors of lemon, parsley, and mint.
Prep: 15 mins
Cook: 10 mins
Yields: 6 Servings
Ingredients
3 cups frozen pre-cooked organic quinoa
1/4 cup extra virgin olive oil
1 large bunch fresh flat leaf organic parsley, minced
1 large bunch organic fresh mint, minced
1 large organic cucumber, peeled and cubed
2 cups organic cherry tomatoes, halved
2 organic scallions, finely chopped (about 1/4 cup)
Directions
1Reheat quinoa according to package directions and set aside in a large bowl to cool.
2Meanwhile, whisk together the lemon juice, minced garlic, and salt in a small mixing bowl.
3Slowly whisk in the olive oil, then drizzle over the quinoa and mix in with a fork.
4In a medium bowl, combine the parsley, mint, cucumber, tomatoes, and scallions, then mix into the quinoa.
5Serve with feta cheese crumbled on top if desired. We also love to use an avocado half as a bowl for a serving of healthy fats and fiber.
6Store any leftovers in an airtight container in the fridge for up to 4 days.